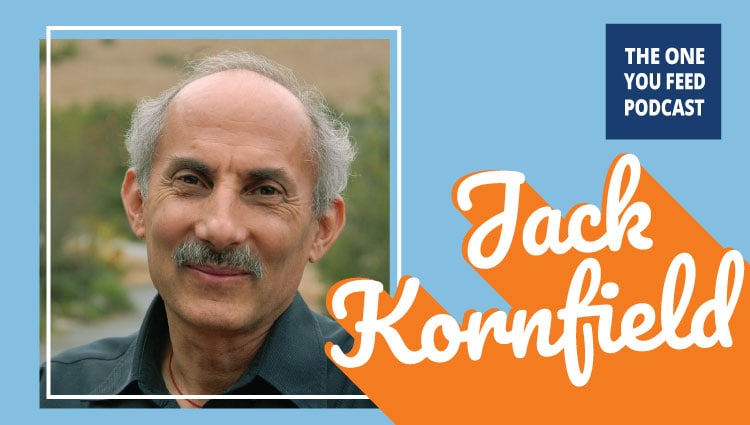 Jack Kornfield is one of the key teachers to introduce Buddhist mindfulness practice to the West. Over the years, Jack has taught in centers and universities worldwide. He's led international Buddhist teacher meetings and has worked with many of the great teachers of our time. He holds a Ph.D. in Clinical Psychology and his books have been translated into 20 languages and sold more than a million copies. He is also a father, a husband, and an activist.
In this episode, Eric and Jack discuss his book, No Time Like the Present: Finding Freedom, Love, and Joy Right Where You Are
But wait – there's more! The episode is not quite over!! We continue the conversation and you can access this exclusive content right in your podcast player feed. Head over to our Patreon page and pledge to donate just $10 a month. It's that simple and we'll give you good stuff as a thank you!
In This Interview, Jack Kornfield and I Discuss Inner Freedom Through Mindfulness and …
The first step to dealing with difficult emotions is seeing and accepting what's there
How practicing mindfulness expands your window of tolerance
Tools to help us remember the vastness
Remembering that our story is always changing
How we are bound to experience both the beauty and pain in life
The importance of compassion
How there are many simple practices to transform our heart and mind
Choosing the best spiritual practices based on what we're drawn to
His work with Father Greg Boyle, writer of Tattoos on the Heart
The possibility of seeing the Buddha-nature in every human being
The refuge in community and how we need each other
Trusting that we're part of something bigger than ourselves
Learning to trust our inner knowledge, heart, and body
Accepting our fear and understanding that growth comes after fear
The doubting mind and our capacity to recognize it
Learning to not judge the thoughts that come up in meditation
His shift in life from actively getting things done into relaxing more and seeing how things turn out
How we all have the seeds of awakening within us
Jack Kornfield Links:
If you enjoyed this conversation with Jack Kornfield you might also enjoy these other episodes:
Effortless Mindfulness with Loch Kelly