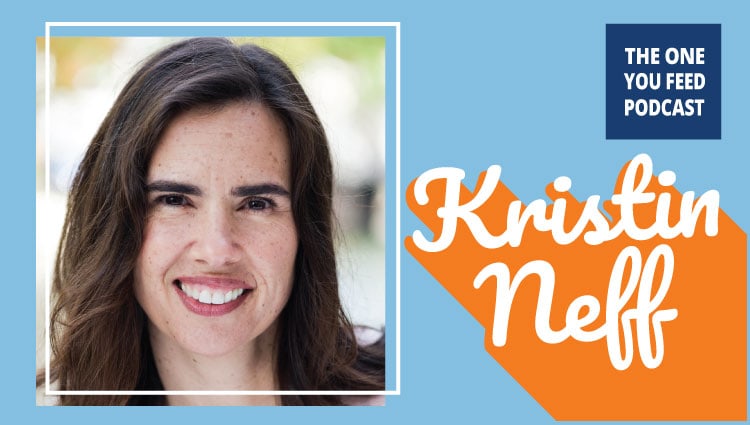 Kristin Neff is an Associate Professor at The University of Texas at Austin's Department of Educational Psychology. With her partner Chris Germer, she has developed an empirically-supported training program called Mindful Self-Compassion that is taught by thousands of teachers worldwide. She co-authored The Mindful Self-Compassion Workbook as well as the book, Teaching the Mindful Self Compassion Program: A Guide For Professionals. In this episode, Kristin and Eric dive into the topic of self-compassion and discuss what it is and isn't. Kristin also shares how to practice self compassion as well as leads listerns through a self-compassion practice.
The wisdom and practice of self-compassion is a foundational principle that Eric teaches and helps his private clients learn to apply through the 1-on-1 Spiritual Habits Program. To learn more about this program, click here.
Need help with completing your goals in 2020? The One You Feed Transformation Program can help you accomplish your goals this year.
But wait – there's more! The episode is not quite over!! We continue the conversation and you can access this exclusive content right in your podcast player feed. Head over to our Patreon page and pledge to donate just $10 a month. It's that simple and we'll give you good stuff as a thank you!
In This Interview, Kristin Neff and I discuss Self Compassion and…
Her book, The Mindful Self-Compassion Workbook
That what we practice grows stronger
The science of contemplative practice
What self-compassion is
Treating yourself with the same kindness you'd show to a dear friend
Starting with mindfulness
The connectedness of compassion
The fact that we suffer unites us as human beings
Quintessential question, "What do I need?"
Myths of self-compassion and how it is a powerful antidote to shame
The Inner Ally vs. Inner Enemy
Constructive self-criticism
How to practice and the physiology of self compassion.
The self-compassion break
Why and how self-criticism harms us
Kristin Neff Links:
Daily Harvest delivers delicious organic, carefully sourced, and chef-created fruit and veggie smoothies, soups, overnight oats, bowls and more. To get $25 off your first box, go to www.dailyharvest.com and enter promo code FEED
SimpliSafe: Get comprehensive protection for your entire home with security cameras, alarms, sensors as well as fire, water, and carbon monoxide alerts. Visit simplisafe.com/wolf for free shipping and a 60-day risk-free trial.
If you enjoyed this conversation with Kristin Neff, you might also enjoy these other episodes: