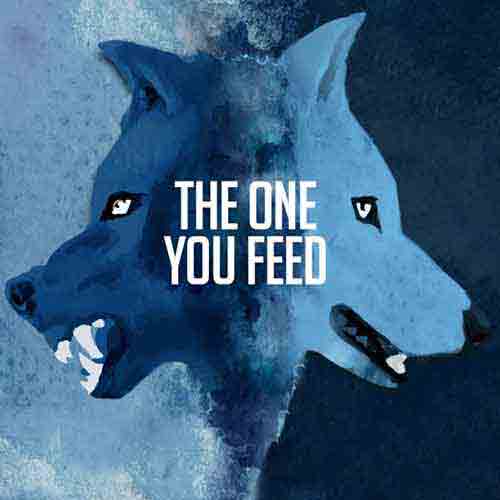 The One You Feed podcast uses the parable of two wolves at battle within us as a jumping-off point for meaningful discussions about how to live skilfully amidst life's inherent challenges.

Each week on The One You Feed podcast, the show's host, Eric Zimmer, talks with experts such as scientists, authors, researchers, psychologists, thought leaders, spiritual teachers, and public figures about how listeners can act their way into a better, more fulfilling life. These conversations center around offering listeners powerful but practical tools that they can use in their daily lives so that they suffer less and live with more joy, love, peace and fulfillment.

Listeners have called the show "life-saving" "life-changing" and the "best antidote to feeling bad I've ever heard".

We all need help navigating life's complexity and challenges. The One You Feed podcast is in a class of its own when it comes to introducing practical and actionable wisdom to make your dark days brighter and to help you make significant and long-lasting changes in your life.

The Oprah Magazine named The One You Feed Podcast as one of the "22 Podcasts That Will Motivate You to Live Your Best Life", The Huffington Post listed The One You Feed as one of the best health podcasts of all time, iTunes awarded The One You Feed one of the Best Podcasts of the Year, and iHeart Radio nominated The One You Feed as one of the Best Spirituality & Religion Podcasts in 2022.
The show has had over 20 million downloads and there are over 400 episodes to check out.

You can find and listen to The One You Feed in whichever app you choose for podcasts. Just search for the title: The One You Feed.
To browse or listen to episodes of the show on our website, click here.
You can also browse episodes by topic from our homepage.