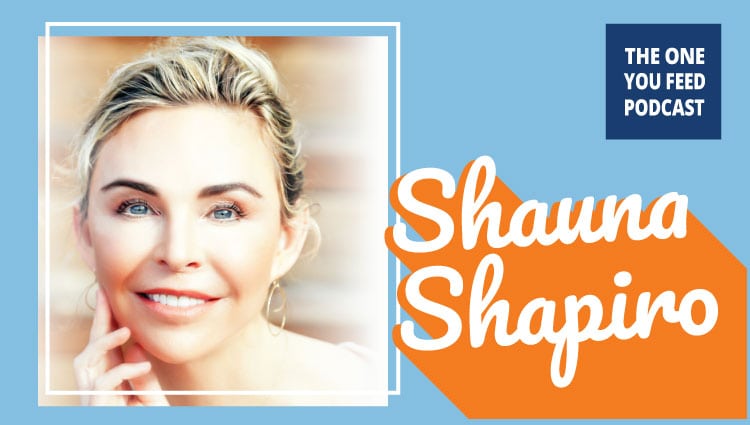 Dr. Shauna Shapiro is a professor, best-selling author, clinical psychologist, and internationally recognized expert in mindfulness and compassion. She has published over 150 journal articles and 3 critically acclaimed books translated into 16 languages. Her most recent book is called, Good Morning, I Love You: Mindfulness and Self Compassion Practices to Rewire Your Brain for Calm, Clarity, and Joy.
In this episode, Eric and Shauna Shapiro talk about how we can cultivate transformative mindfulness through daily practices that nurture kindness and compassion towards ourselves.
But wait – there's more! The episode is not quite over!! We continue the conversation and you can access this exclusive content right in your podcast player feed. Head over to our Patreon page and pledge to donate just $10 a month. It's that simple and we'll give you good stuff as a thank you!
In This Interview, Dr. Shauna Shapiro and I Discuss Transformative Mindfulness and…
Her book, Good Morning, I Love You: Mindfulness and Self Compassion Practices to Rewire Your Brain for Calm, Clarity, and Joy
How she first learned the idea that what you practice grows stronger
Why your attitude and how you pay attention is so important when it comes to mindfulness
3 pillars of mindfulness
What she learned from studying shame
The effectiveness of self-compassion
The ways mindfulness prepares the mind for learning
The difference between mindfulness and meditation
What your mood in the morning and your mood in the evening says about your longevity
The question you can ask yourself in the morning to prime your mind to look for the good throughout the day
The ways mindfulness can lose its transformative power
Self-improvement vs Self-liberation
How perfection is the antithesis of evolution
The benefits of a regular meditation practice
Her practice of "Good Morning, I Love You"
Dr. Shauna Shapiro Links:
Plushcare: Provides excellent primary and urgent healthcare through virtual appointments. It's easy to book online and you can even get same-day appointments. They accept most major insurance carriers, are available in all 50 states and you get prescriptions sent to your local pharmacy. Go to www.plushcare.com/wolf
Transparent Labs offer a variety of supplements and protein powders that include science-based ingredients and have no sugar, fat, lactose, artificial colors or sweeteners. Check out Eric's favorite, 100% Grass-Fed Whey Isolate that comes in many delicious flavors. Visit transparentlabs.com and use Promo code WOLF to receive 10% off your order.
Talkspace is the online therapy company that lets you connect with a licensed therapist from anywhere at any time at a fraction of the cost of traditional therapy. It's therapy on demand. Visit www.talkspace.com and enter Promo Code: WOLF to get $100 off your first month.
If you enjoyed this conversation with Dr. Shauna Shapiro on Transformative Mindfulness, you might also enjoy these other episodes:
Self Compassion with Kristin Neff
Effortless Mindfulness with Loch Kelly