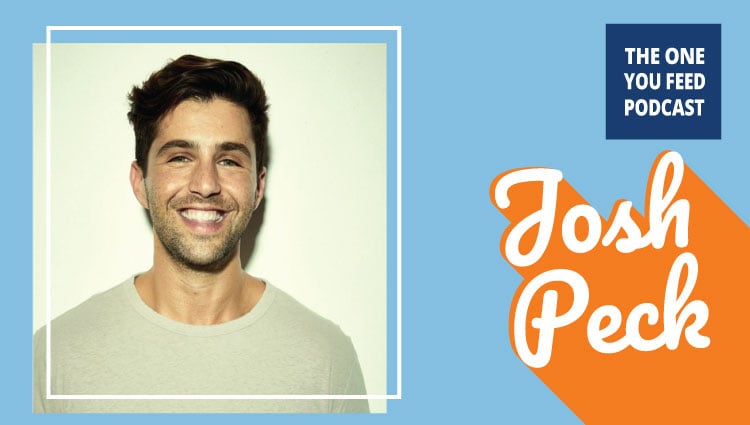 Josh Peck is an actor, comedian, podcast host and author who began his career as an actor in the late 90s, originally rising to prominence for his role in the sitcom Drake and Josh. He has had a successful acting career ever since, appearing in films like The Wackness and 13. He is also the voice of Eddie in the Ice Age franchise.
In this episode, Eric and Josh discuss his book, Happy People are Annoying
But wait, there's more! The episode is not quite over!! We continue tathe conversation and you can access this exclusive content right in your podcast player feed. Head over to our Patreon page and pledge to donate just $10 a month. It's that simple and we'll give you good stuff as a thank you!
Josh Peck and I Discuss The Challenges of Searching for Happiness with Josh Peck and…
His book, Happy People are Annoying
How we can be self centered even when we don't think highly of ourselves
How any asset in excess can become a defect
Learning to let go of the thing that feeds your ego
His unhealthy relationship with food
What doing drugs felt like to him
Learning there was nothing from the outside world that would fix his inner self
Entering the twelve step community
How addiction creates suffering for the entire family unit
Religion and spirituality is about reimagining ancient truth
The challenge of learning to enjoy things fully,even if it doesn't work out
Asking what are you willing to let go of that stands between you and happiness
Why he titled the book "Happy People are Annoying
Josh Peck links:
By purchasing products and/or services from our sponsors, you are helping to support The One You Feed and we greatly appreciate it. Thank you!
If you enjoyed this conversation with Josh Peck, check out these other episodes:
Discovering Spiritual Truths with Pete Holmes