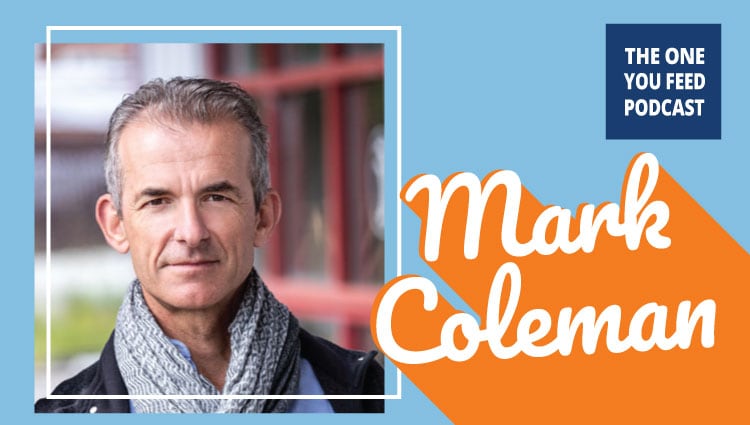 Mark Coleman is an author and senior meditation teacher at Spirit Rock Meditation Center. Mark holds a MA in Clinical Psychology and draws on his extensive experience in working with people as a therapist and coach. He is also an unabashed nature lover and, through his organization Awake in the Wild, he shares his passion for integrating meditation and nature. Mark leads wilderness meditation retreats from Alaska to Peru, taking people on inner and outdoor adventures.
In this episode, Eric and Ginny talk with Mark about his book, Awake in the Wild: Mindfulness in Nature as a Path of Self-Discovery.
But wait – there's more! The episode is not quite over!! We continue the conversation and you can access this exclusive content right in your podcast player feed. Head over to our Patreon page and pledge to donate just $10 a month. It's that simple and we'll give you good stuff as a thank you!
Mark Coleman, Ginny, and I Discuss Mindfulness in Nature and…
The shift in his life after discovering meditation
How he finds refuge in nature
His first experiences of noticing that being in nature was his happy place
Discovering that being in nature was a similar experience to meditating
How connecting with nature can be a powerful anecdote to modern life imbalances
How our brains are less stressed in nature
Being outside engages our attention but doesn't stress it
Nature brings our senses alive and provides connection to living things around us
Learning to be present in nature
How we can let nature hold the immensity of difficult emotions, such as grief
How silence is a doorway into presence and deep connection
Working with our inner critic and inner atmosphere of heaviness
How the inner critic prevents us from learning
Noticing when we're judging and believing our negative thoughts and stories
Mark Coleman links:
When you purchase products and/or services from the sponsors of this episode, you help support The One You Feed. Your support is greatly appreciated, thank you!
If you enjoyed this conversation with Mark Coleman you might also enjoy these other episodes:
Spending Time in Nature with Florence Williams
Integration of Traditional Science and Wisdom in Life with Jeremy Lent
Don't Miss Out
Subscribe to instantly download my free ebook, "The Top 5 Reasons You Can't Seem To Stick With A Meditation Practice —And How To Actually Build One That Lasts" — plus the lastest podcast delivered straight to your inbox each week!