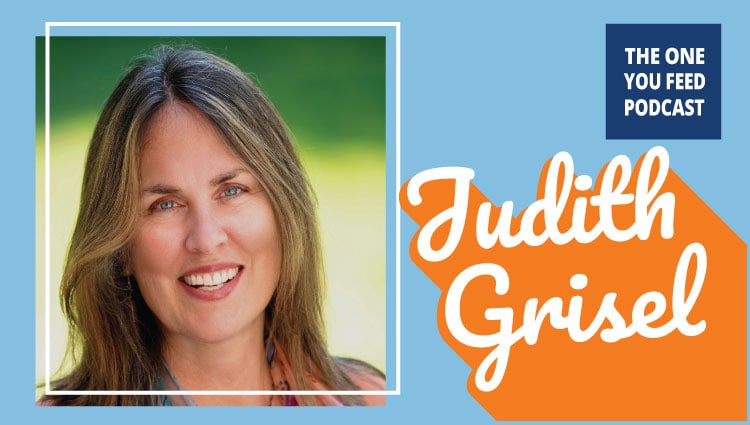 Dr. Judith Grisel is a professor of Psychology at Bucknell University. Judith is a behavioral neuroscientist with a particular interest in addiction. Her work includes trying to determine what is different about people who develop drug addictions before they ever try a drug.
In this episode, Judith and Eric discuss her book, "Never Enough: The Neuroscience and Experience of Addiction" where she shares her personal experience of overcoming addiction as well as her passion for research into the neuroscience of addiction.
But wait – there's more! The episode is not quite over!! We continue the conversation and you can access this exclusive content right in your podcast player feed. Head over to our Patreon page and pledge to donate just $10 a month. It's that simple and we'll give you good stuff as a thank you!
In This Interview, Judith Grisel and I Discuss the Neuroscience of Addiction, and…
Channeling her strong will and enthusiasm for addiction into recovery
Focusing on what she wanted rather than what she didn't want
The complexity of addiction is there are so many factors that lead to it
Nature via nurture as well as the inherited risks of addiction
The increased risk of teenagers with addictive disorders when using drugs or alcohol while the brain is still developing.
The neural states associated with addiction also come from our history, culture, socialization, communication, and even microbiomes.
The "debt of addiction is accrued when borrowing good feelings from the future is due"
Mechanisms of what happens in the brain when abusing substances
Tolerance is when the brain adapts and counteracts the effects of the drug
Dependence is when you no longer like yourself without the drug
Younger adults may be more prone to addiction, but also more resilient.
Her experience of receiving tough love from her parents that ultimately led to recovery.
How isolation causes addiction and addiction causes isolation
Connection is crucial in the process of recovery
Dr. Judith Grisel Links:
Plushcare: Provides excellent primary and urgent healthcare through virtual appointments. It's easy to book online and you can even get same-day appointments. They accept most major insurance carriers, are available in all 50 states and you get prescriptions sent to your local pharmacy. Go to www.plushcare.com/wolf to start your free 30-day trial.
Jordan Harbinger Show: One of Eric's favorite podcasts, the Jordan Harbinger Show, is where self-motivated people, just like you, dig deep into the untapped wisdom of the world's sharpest minds- from legendary creators to intelligence operatives, iconoclastic writers to visionary change-makers. You'll learn new strategies, perspectives, and tactics you won't find anywhere else, then take these valuable insights into your own life and live what you listen to. You can find it on Apple Podcasts or Spotify
If you enjoyed this conversation with Judy Grisel on the Neuroscience of Addiction, you might also enjoy these other episodes: