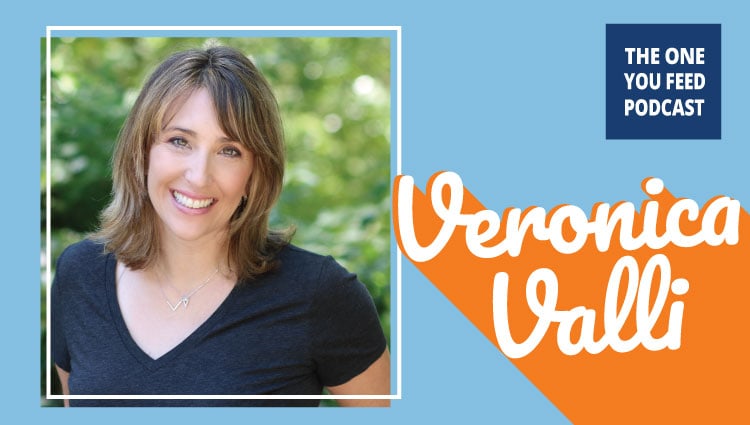 Veronica Valli is a former psychotherapist who now works as a sobriety coach. With almost 20 years of experience, Veronica has helped thousands of people live happy, healthy lives and reach their full potential by being alcohol-free. She is the co-host of the popular Soberful podcast and has been the keynote speaker at annual conferences including Women for Sobriety and Soberistas.
In this episode, Eric and Veronica discuss her book, Soberful: Uncover a Sustainable, Fulfilling Life Free of Alchohol.
But wait – there's more! The episode is not quite over!! We continue the conversation and you can access this exclusive content right in your podcast player feed. Head over to our Patreon page and pledge to donate just $10 a month. It's that simple and we'll give you good stuff as a thank you!
Veronica Valli and I Discuss The Freedom of Sobriety and…
That alcoholism is just a symptom of a deeper malaise
Her history with drugs and alcohol and how she got sober
The experience she had with drug-induced psychosis
Believing she had a very rare problem when everyone else was fine
How and when she discovered that she wasn't alone in how she felt
Emotional unmanageability vs. emotional mastery
That behavior is the truest manifestation of how someone feels – we behave how we feel
The way our culture has normalized abnormal drinking
The question, "would my life be better if I wasn't drinking?"
When you're spending most of your time arguing with yourself about whether or not you have a problem with drinking, you're missing out on the real and good stuff of life, including your own growth and discovery
Toxic positivity
Feeling comfortable in our own skin and having appropriate emotional responses to events
Emotional sobriety
The value of consistently having a framework in life
What to do if sobriety meetings feel overwhelming
Veronica Valli Links:
When you purchase products and/or services from the sponsors of this episode, you help support The One You Feed. Your support is greatly appreciated, thank you!
If you enjoyed this conversation with Veronica Valli you might also enjoy these other episodes:
The Magic of Being Sober with Laura McKowen
The Joy of Being Sober with Catherine Gray
Don't Miss Out
Subscribe to instantly download my free ebook, "The Top 5 Reasons You Can't Seem To Stick With A Meditation Practice —And How To Actually Build One That Lasts" — plus the lastest podcast delivered straight to your inbox each week!