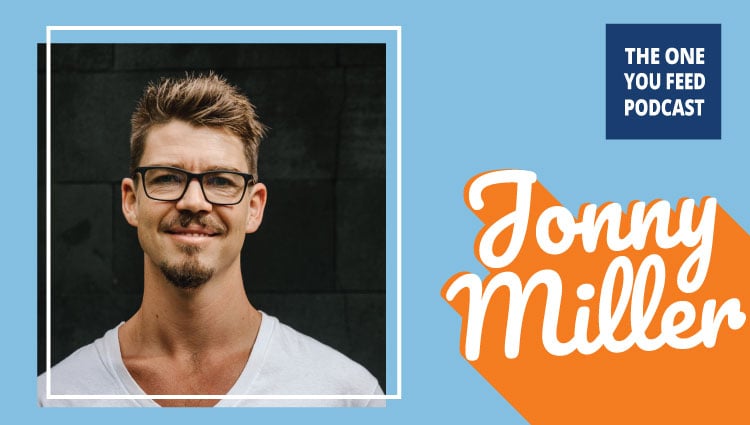 Jonny Miller is best known for hosting the Curious Humans Podcast and for his TEDx talk on "The Gifts of Grief" Jonny coaches ambitious founders to scale themselves and runs an online cohort-based training called Nervous System Mastery. He is also the co-founder of Maptia, a global visual storytelling platform.
In this episode, Eric and Jonny discuss his important work with Nervous System Mastery
But wait – there's more! The episode is not quite over!! We continue the conversation and you can access this exclusive content right in your podcast player feed. Head over to our Patreon page and pledge to donate just $10 a month. It's that simple and we'll give you good stuff as a thank you!
Jonny Miller and I Discuss Nervous System Mastery and…
His podcast, Curious Humans
His tragic story of the death of his fiance that led to his TEDx Talk
Learning to surrender and getting curious about his grief and pain
His program, Nervous System Mastery
Interoception is the journey to becoming aware of everything in your body
How physical sensations may correlate with certain thought patterns
How the nervous systems stores the traumatic experiences
"Emotional debt" occurs when trauma isn't processed in the body and leads to burnout
The more interoception we have, the more we can recognize our emotional debt
Self-regulation is about up-regulating or down-regulating our nervous system
Breathwork is a powerful tool in downregulating our nervous system
Other tools, such as bellows breathing, for energizing and stimulating our nervous system
How our nervous system is neuroplastic and we can increase or decrease our tolerance
The common barriers and the practices for emotional resilience
Jonny Miller Links:
Nervous System Mastery Training
When you purchase products and/or services from the sponsors of this episode, you help support The One You Feed. Your support is greatly appreciated, thank you!
If you enjoyed this conversation with Jonny Miller you might also enjoy these other episodes:
Wellness and Breathwork with Josh Trent
Don't Miss Out
Subscribe to instantly download my free ebook, "The Top 5 Reasons You Can't Seem To Stick With A Meditation Practice —And How To Actually Build One That Lasts" — plus the lastest podcast delivered straight to your inbox each week!