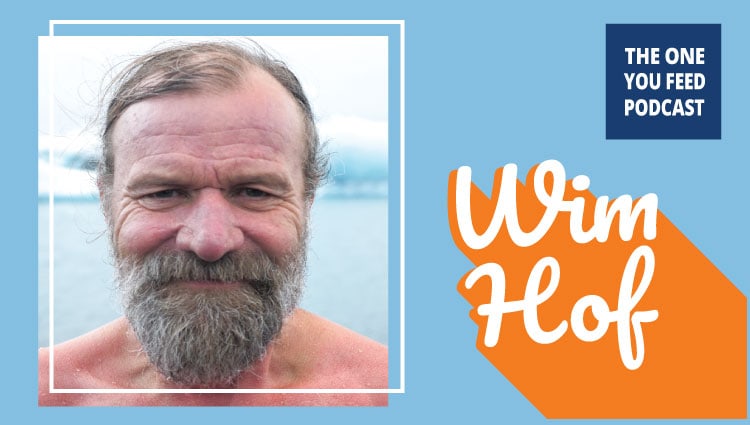 Wim Hof is a Dutch extreme athlete noted for his ability to withstand freezing temperatures. Wim has set world records for swimming under ice and prolonged full-body contact with ice and still holds the record for a barefoot half marathon on ice and snow. He attributes these feats to the technique outlined in his book, The Wim Hof Method.
In this episode, Wim and Eric talk about how we can cultivate strength, resilience, and healing within ourselves using the three techniques outlined in his method.
As we approach a new year, there's no doubt that 2021 will have its challenges, but there is so much you can do to make it a wonderful year for you on a personal level.
If you'd like to start out this new year restoring some balance and putting some healthy habits in place, or if you're tired of waiting for the right circumstances to make progress towards your goals, Eric, as a behavior coach, can help you.
To book a free, no-pressure 30-minute call with Eric to see if working with him in The One You Feed Personal Transformation Program is right for you, click here.
But wait – there's more! The episode is not quite over!! We continue the conversation and you can access this exclusive content right in your podcast player feed. Head over to our Patreon page and pledge to donate just $10 a month. It's that simple and we'll give you good stuff as a thank you!
In This Interview, Wim Hof and I Discuss Mind Over Matter and…
His book, The Wim Hof Method
How he developed his indomitable spirit at 12 years old
Why he chooses discomfort over comfort every day
The role of hormetic stress in awakening our inner strength
Our innate capacity to deal with disease
The three components of The Wim Hof Method
How we can engage in daily cold exposure
Breathing techniques to support the immune system
The science that supports The Wim Hof Method
Wim Hof Links:
Kettle & Fire: Bone Broth and soups carefully crafted by world-class chefs, made with the best whole ingredients and the bones of humanely raised animals delivered right to your door. Go to www.kettleandfire.com/wolf and use promo code WOLF for 20% off.
SimpliSafe: Get comprehensive protection for your entire home with security cameras, alarms, sensors as well as fire, water, and carbon monoxide alerts. SimpliSafe is having a huge holiday sale! Visit simplisafe.com/wolf for a free home security camera and a 60-day risk-free trial.
Pachamama: Produces extraordinary high quality, organic CBD products. Out of 248 CBD brands, they are one of four to receive the purity award from The Clean Label Project. Visit www.enjoypachamama.com and use code WOLF for 25% off.
If you enjoyed this conversation with Wim Hof on Mind over Matter, you might also enjoy these other episodes: