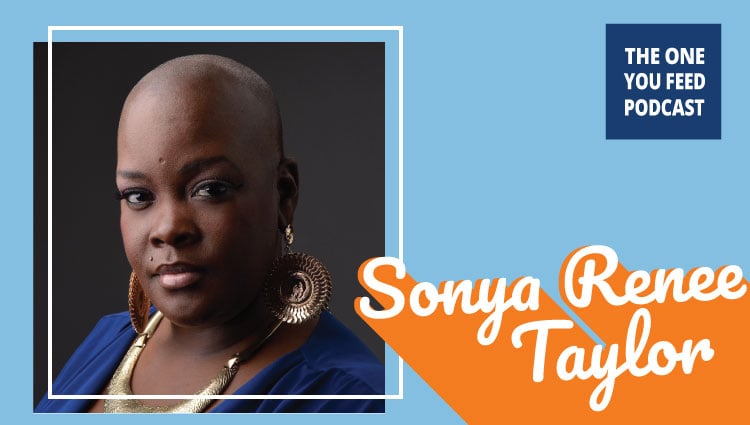 Sonya Renee Taylor is a former national and international poetry slam champion, author, educator, and activist. She is also the founder of The Body Is Not An Apology, which is a digital media and education company promoting radical self-love and body empowerment as the foundational tool for social justice and global transformation.
In this episode, Sonya and Eric discuss radical self-love: what it is, why we struggle to practice it, and the pathways to cultivate it so that we become the highest version of ourselves
But wait – there's more! The episode is not quite over!! We continue the conversation and you can access this exclusive content right in your podcast player feed. Head over to our Patreon page and pledge to donate just $10 a month. It's that simple and we'll give you good stuff as a thank you!
In This Interview, Sonya Renee Taylor and I Discuss Radical Self Love and …
Natural Intelligence says that we come here already wired to become the highest version of ourselves
How she defines our "body" and how to uncover our issues which are the result of damaging societal messages
How we can heal our issues with our body
How to remove the obstructions that tell us we're not enough, clearing the way to radical self-love
The role of inquiry and insight on the path to radical self-love
That even after profound insights, it can take a while for us to live these harmful conditionings out of our system
The three "peaces"
The metaphor of the acorn and the oak tree
The four pillars of practice
The collective nature of this journey
Sonya Renee Taylor Links:
Skillshare is an online learning community that helps you get better on your creative journey. They have thousands of inspiring classes for creative and curious people. Sign up via www.skillshare.com/feed and you'll get a FREE one-month trial of Skillshare premium membership.
Feals: Premium CBD delivered to your doorstep to help you manage stress, anxiety, pain, and sleeplessness. Feals CBD is food-grade and every batch is tested so you know you are getting a truly premium grade product. Get 50% off your first order with free shipping by becoming a member at www.feals.com/wolf
If you enjoyed this conversation with Sonya Renee Taylor, you might also enjoy these other episodes:
Perfecting Self Love with Scott Stabile