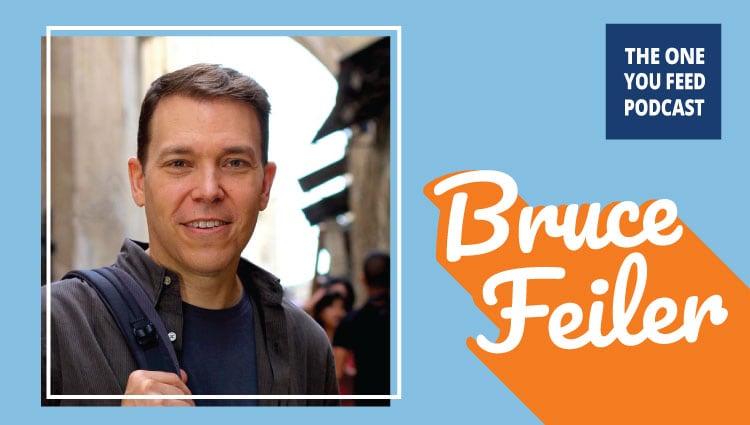 Bruce Feiler is the author of 7 New York Times best-sellers and he's also the presenter of two primetime series on PBS as well as the inspiration for the drama series on NBC, Council of Dads. Bruce's two TedTalks have been viewed millions of times.
In this episode, Eric and Bruce discuss his book, Life Is in the Transitions: Mastering Change At Any Age.
But wait – there's more! The episode is not quite over!! We continue the conversation and you can access this exclusive content right in your podcast player feed. Head over to our Patreon page and pledge to donate just $10 a month. It's that simple and we'll give you good stuff as a thank you!
In This Interview, Bruce Feiler and I Discuss Life Transitions and…
That our lives are fairy tales – and fairy tales all have difficulties in them
His quest to help other people tell their life's stories
The myth of a linear life course and how we suffer because we expect linearity
Life quakes
How he defines a life disruptor vs. a life transition
The three phases of a life transition
The skill of rewriting your story after a life quake
The importance of telling our stories
Identity transitions
"Don't shield your eyes when the scary parts start because that's when the heroes are made."
How we all can be and need to be the heroes in our own stories
Bruce Feiler Links:
Calibrate helps you reset your metabolic system for sustainable weight loss and improved whole-body health. Calibrate combines virtual doctor visits, FDA-approved medication, and one on one video coaching. See if Calibrate is right for you and available in your area. Go to www.joincalibrate.com and enter promo code wolf to get $50 off your one-year membership.
Organifi: Your all-day, total body, certified organic, delicious superfood system. Go to www.organifi.com and enter promo code wolf to get 15% off any product in their store.
If you enjoyed this conversation with Bruce Feiler on Life Transitions, you might also enjoy these other episodes:
Successful Aging with Alan Castel
The Happiness Curve with Jonathan Rauch