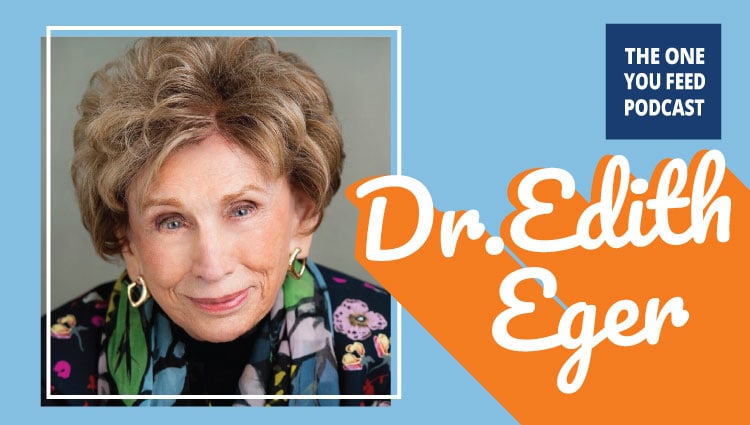 Dr. Edith Eger is a Holocaust survivor who went on to graduate with a PhD from the University of Texas. She is a prolific author and maintains a busy clinical psychology practice. She is also frequently invited to speaking engagements around the world. Eric and Dr. Eger discuss her book, The Gift: 12 Lessons to Save Your Life
But wait – there's more! The episode is not quite over!! We continue the conversation and you can access this exclusive content right in your podcast player feed. Head over to our Patreon page and pledge to donate just $10 a month. It's that simple and we'll give you good stuff as a thank you!
Registration for the Spiritual Habits Group Program is open now! Visit spiritualhabits.net to sign up and learn more about how to bring forth real transformation in your life!
In This Interview, Dr. Edith Eger and I discuss Life Lessons and…
Her book, The Gift:  12 Lessons to Save Your Life
If you don't love yourself, you can't love others
How she views her experience in Auschwitz as an opportunity for discovering her inner strength
The prison of victimhood
Looking at things from different perspectives 
How we are hungry for affection, attention, and approval
The opposite of depression is expression
The prisons of guilt and shame
The prison of judgment 
Having spiritual freedom 
Dr. Edith Eger Links:
Talkspace is the online therapy company that lets you connect with a licensed therapist from anywhere at any time at a fraction of the cost of traditional therapy. It's therapy on demand. Visit www.talkspace.com or download the app and enter Promo Code: WOLF to get $100 off your first month.
Calm App: The app designed to help you ease stress and get the best sleep of your life through meditations and sleep stories. Join the 85 million people around the world who use Calm to get better sleep. Get 40% off a Calm Premium Subscription (a limited time offer!) by going to www.calm.com/wolf
If you enjoyed this conversation with Dr. Edith Eger on Life Lessons, you might also enjoy these other episodes:
Improvising in Life with Stephen Nachmanovitch