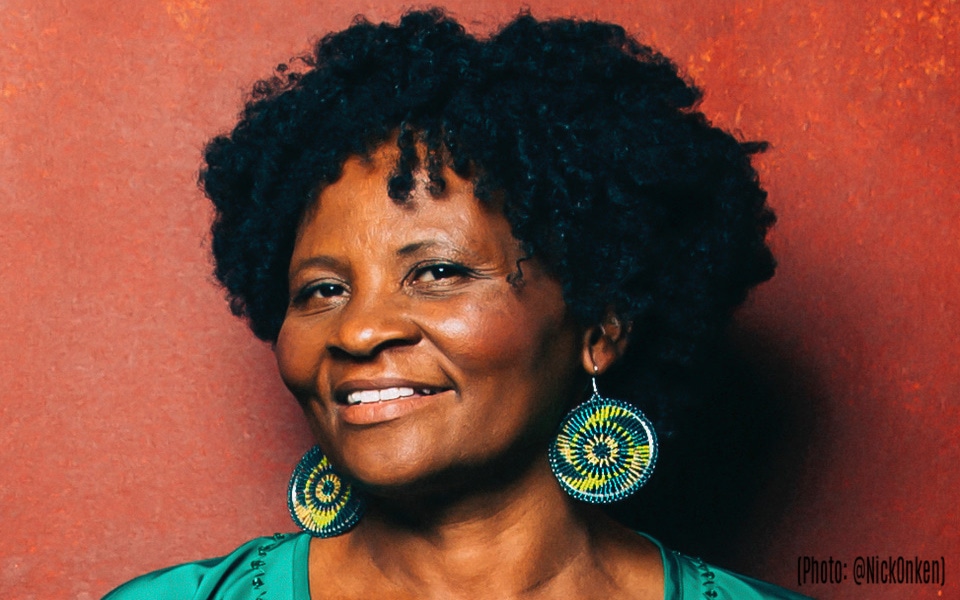 Dr. Tererai Trent is an inspiring and dynamic scholar, educator, humanitarian, motivational speaker, author and the founder of Tererai International. Dr. Trent is one of the most internationally acclaimed voices for women's empowerment and quality education. Named by Oprah Winfrey as her all-time favorite guest, Dr. Trent's latest book is called The Awakened Woman: Remembering and Reigniting Our Sacred Dreams. She tells her incredible story in this episode and you will be so deeply moved, so deeply touched, and so deeply inspired by it. We'ver never heard anything like it and are honored that she would tell us about her astounding life.
Need help with completing your goals in 2019? The One You Feed Transformation Program can help you accomplish your goals this year.
But wait – there's more! The episode is not quite over!! We continue the conversation and you can access this exclusive content right in your podcast player feed. Head over to our Patreon page and pledge to donate just $10 a month. It's that simple and we'll give you good stuff as a thank you!
In This Interview, Dr. Tererai Trent and I Discuss…
The two hungers in our life – the little hunger and the great hunger
The hunger for a meaningful life

Asking yourself, "what breaks my heart?"

The rural community she grew up in

The wisdom of her grandmother

That her grandmother was defined by her wisdom

Her answer to the question she was asked – what are your dreams?

The moment she was told that her dreams were achievable

When her mother said to write down her dreams and bury (i.e. plant) them in the ground.
How she broke the cycle of poverty
The baton of poverty, illiteracy, early marriage, and abuse that she redefined
The baton of wisdom, that she received
The four dreams she wrote down

When her mother said, "your goals in life will be more achievable when connected to the greater good of your community"

The difference between culture and customs

The 8 years it took for her to graduate high school

Getting into Oklahoma State University but not having enough money to fly to America

Feeding the deep hunger that says – you can achieve your dreams

When she reconnected with the woman who first believed in her

When she finally earned her PhD

She worked 3 jobs and took 18 hours of coursework and took care of 5 kids getting her food from trashcans

How she is not a victim, she is part of the solution

Where her kids are now

"It is achievable"

How many girls her work has now impacted

---
Dr. Tererai Trent Links
For a FREE inspiring video guide and worksheet: Text "FEED" to 444999
Dr. Tererai Trent Foundation
Thirdlove – they have 70 sizes including their signature 1/2 cup sizes! Find your perfect fit online in 60 seconds with their no tape measure needed fit finder. Get 15% off your first order at www.thirdlove.com/wolf

---
Capterra – find the right software for your business – read thousands of real software reviews. Capterra is the leading free online resource to find the tools to make an informed software decision for your business. Software selection simplified. Go to www.capterra.com/wolf for free today
---
Quip has guiding features that are a built-in support system for better brushing and it's an affordable $25 www.getquip.com/wolf get your first refill pack for free

---