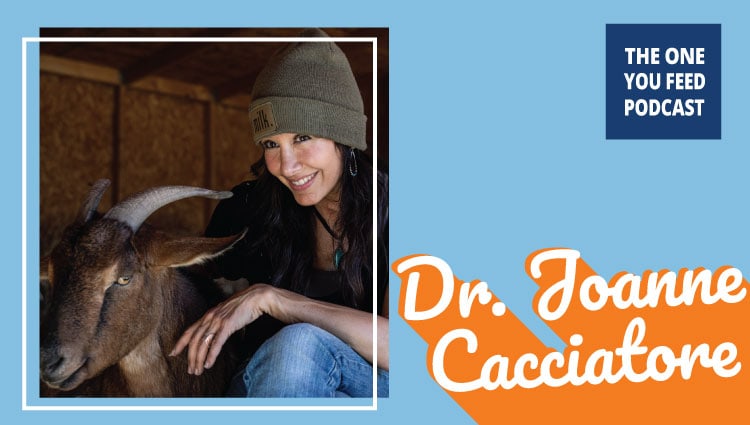 In This Episode, We Discuss How to Navigate the Path of Grief and more!
Join Eric for a FREE Live Masterclass: "Habits that Stick" on Sunday, March 5 at 12pm ET! You'll learn the important components of consistency that will help you achieve any goal, regardless of what life throws your way! Register here
How there are many different forms of grief
Why we need to surrender to our grief and turn toward painful feelings
How there are many painful emotions that exist under the "grief umbrella"
The challenge of surrendering to grief in a culture that constantly pushes for happiness and avoidance of pain.
How we can strengthen our ability to cope with grief by continuing to allow it in
The importance of finding emotional support when grieving
Why animals provide the best emotional support
How providing emotional support to someone grieving includes just being with them and holding space for their grief
Dr. Joanne Cacciatore is a Professor at Arizona State University, where she runs the graduate Certificate in Trauma and Bereavement, and she is also the founder of the MISS Foundation. Since 1996, Dr. Jo has worked with and counseled those affected by traumatic death. She started the first therapeutic carefarm in the world for traumatic grief based on a framework for incorporating 50 plus domestic and farm animals rescued from abuse, torture, neglect, and homelessness, the Selah Carefarm. Her work was featured in Oprah Winfrey and Prince Harry's Apple TV docuseries, "The Me You Can't See" in episode 4. Dr. Jo also served on their 'mental health' advisory board, along with 13 esteemed colleagues as part of the series. Her research has been published in peer reviewed journals such as The Lancet, British Journal of Obstetrics and Gynecology, Omega Journal of Death and Dying, Journal of Mental Health Counseling, Seminars in Fetal and Neonatal Medicine, and the International Journal of Nursing. Her best selling book, Bearing the Unbearable: Love, Loss, and the Heartbreaking Path of Grief, won the Indies Book of the Year Award. Her subsequents books include, Grieving is Loving, and an Audible Great Courses series called Understanding and Coping with Grief. In addition, her series of meditations for grief are now available on the Calm app.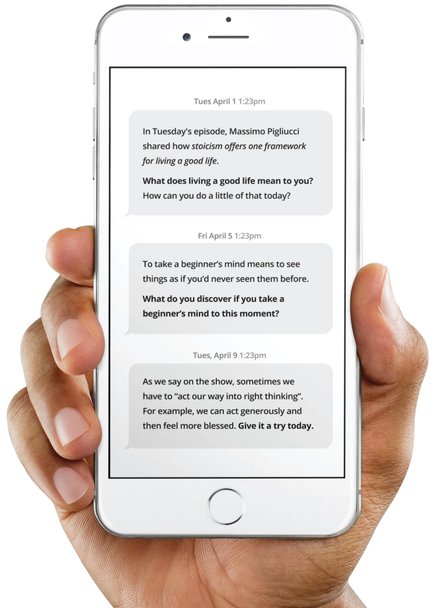 Want a simple and easy way to help you remember what you're learning from the show? Sign up now for our FREE text messages! We send a few texts out every week to remind and encourage you to engage with the week's podcast topics, in a short and simple format. If you'd like to hear from us a few times a week via text, click here to sign up for FREE!
If you enjoyed this conversation with Dr. Joanne Cacciatore, check out these other episodes:
By purchasing products and/or services from our sponsors, you are helping to support The One You Feed and we greatly appreciate it. Thank you!
But wait, there's more! The episode is not quite over!! We continue the conversation and you can access this exclusive content right in your podcast player feed. Head over to our Patreon page and pledge to donate just $10 a month. It's that simple and we'll give you good stuff as a thank you!