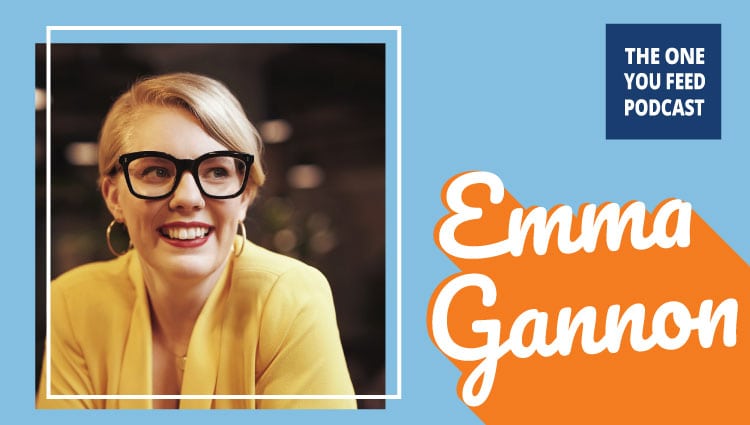 Emma Gannon is a bestselling author, speaker, novelist, and the host of the number 1 creative careers podcast in the UK called "Ctrl Alt Delete".
Eric and Emma discuss her latest book, Disconnected: How to Stay Human in an Online World
But wait – there's more! The episode is not quite over!! We continue the conversation and you can access this exclusive content right in your podcast player feed. Head over to our Patreon page and pledge to donate just $10 a month. It's that simple and we'll give you good stuff as a thank you!
Emma Gannon and I Discuss Community and Connection in an Online World and…
The belief that everyone is creative and need to feed their creativity
The joy and challenge when your creative work becomes your paid work
How our online and offline behaviors and interactions are often not aligned
Connection and how she compares humans to trees
The power of community and connection, both online and in-person
Noticing when spending too much time online leads to emotional disconnection
Understanding self-sabotage and noticing the feelings associated with that behavior
Finding the balance of striving to be successful and happiness
Her thoughts on cancel culture
Her first novel, Olive
The shame and guilt that women often feel for their life choices
Emma Gannon Links:
When you purchase products and/or services from the sponsors of this episode, you help support The One You Feed. Your support is greatly appreciated, thank you!
If you enjoyed this conversation with Emma Gannon, you might also enjoy these other episodes:
How to Become Unlonely with Jillian Richardson