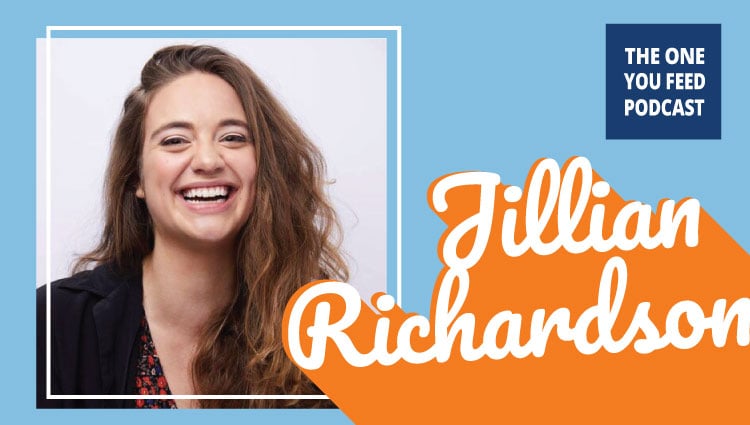 Jillian Richardson is the founder of The Joy List, which is a newsletter with the mission of making New York City – and eventually the world – a less lonely place. She also hosts The Joy List Social, an event where you can show up by yourself and leave with a new friend.
In this episode, Jillian and Eric talk about her new book, Unlonely Planet: How Healthy Congregations Can Change the World.
But wait – there's more! The episode is not quite over!! We continue the conversation and you can access this exclusive content right in your podcast player feed. Head over to our Patreon page and pledge to donate just $10 a month. It's that simple and we'll give you good stuff as a thank you!
Jillian Richardson and I Discuss How to Become Unlonely and …
Some of the barriers that get in the way of making friendships
Some strategies we can use to make friendships
Three relationship strengthening tactics
How to know when vulnerability slides into neediness
That looking for the "perfect" person or group of people can stump you in your search for meaningful connection
When you might want to reflect on your relationship to the idea of groups
Where to start when you're lonely and want to connect with others
How to meet people if you're an introvert
The importance of being kind to yourself in this process
Jillian Richardson Links:
Upstart: The fast and easy way to get a personal loan to consolidate, lower your interest rate, and pay off your debt. Go to www.upstart.com/wolf
Feals: Premium CBD delivered to your doorstep to help you manage stress, anxiety, pain, and sleeplessness. Feals CBD is food-grade and every batch is tested so you know you are getting a truly premium grade product. Get 50% off your first order with free shipping by becoming a member at www.feals.com/wolf
If you enjoyed this conversation with Jillian Richardson, you might also enjoy these other episodes:
How to Find Joy and Community with Radha Agrawal