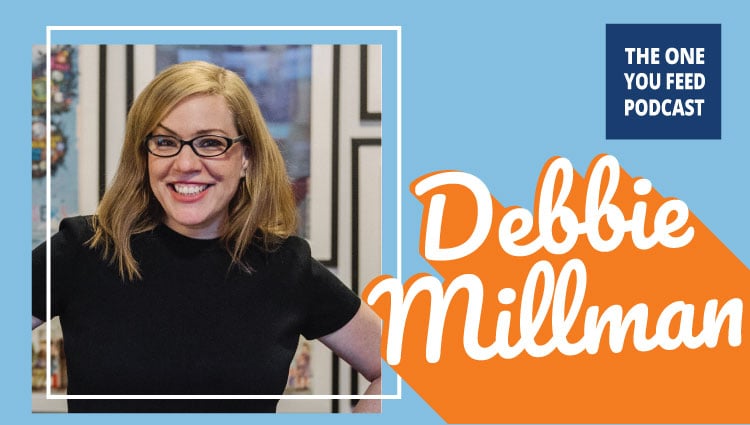 Debbie Millman is a writer, designer, educator, artist, brand consultant and host of the podcast, Design Matters.  Debbie was named one of the most creative people in business by Fast Company Magazine and one of the most influential designers working today by Graphic Design USA.  She is the author of 7 books, including her most recent, Why Design Matters:  Conversations with the World's Most Creative People
In this episode, Eric and Debbie Millman have an interesting discussion about why design matters in every aspect of your life..
But wait, there's more! The episode is not quite over!! We continue the conversation and you can access this exclusive content right in your podcast player feed. Head over to our Patreon page and pledge to donate just $10 a month. It's that simple and we'll give you good stuff as a thank you!
Debbie Millman and I Discuss Why Design Matters and …
Her slow process of shedding shame from her traumatic past
Finding her way back to creative work after pursuing security
Taking small steps and practicing every day can bring forth hope
Design is about intention and decision making about everything
Learning to deal with rejection and to perseverance
How confidence comes after you do something many times
Expecting things to be hard and messy
Debbie Millman links:
By purchasing products and/or services from our sponsors, you are helping to support The One You Feed and we greatly appreciate it. Thank you!
If you enjoyed this conversation with Debbie Millman, check out these other episodes:
How to Stay Creative with Austin Kleon
Creative Thinking and Action Through Designs with Sarah Stein Greenberg