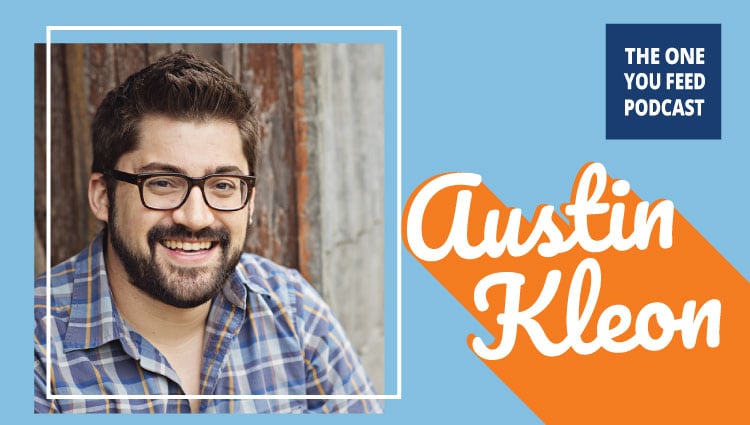 Austin Kleon is a writer, artist, and speaker. Austin also speaks about creativity for organizations such as Pixar, Google, SXSW, and many others. He is the author of many books, including Steal Like an Artist, and Newspaper Blackout.
In this episode, Eric and Austin discuss his book, Keep Going: 10 Ways to Stay Creative in Good Times and Bad
But wait – there's more! The episode is not quite over!! We continue the conversation and you can access this exclusive content right in your podcast player feed. Head over to our Patreon page and pledge to donate just $10 a month. It's that simple and we'll give you good stuff as a thank you!
In This Interview, Austin Kleon and I Discuss How to Stay Creative and …
How his deep work has usually originated from a dark place
Life is about the balance between the light and dark in us
His long term pessimism and short term optimism
Making peace with things not ever getting easier and learning to enjoy the now.
How there are no perfect conditions in life so no sense waiting or worrying about what's next
If/And statements and how life is not linear in that way
His reflection on the book her wrote 10 years ago
Trying to get back to the beginner's mind
Seeking curiosity over wisdom
Ordinary life + extra attention = the extraordinary
Paying attention by drawing, writing, reading poetry, or walking
Trying to view things as an artist might
Forget the noun, do the verb
The importance of having a hobbies
How energy can be found in books and works of art
Austin Kleon Links:
Upstart: The fast and easy way to get a personal loan to consolidate, lower your interest rate, and pay off your debt. Go to www.upstart.com/wolf
Calm App: The app designed to help you ease stress and get the best sleep of your life through meditations and sleep stories. Join the 85 million people around the world who use Calm to get better sleep. Get 40% off a Calm Premium Subscription (a limited time offer!) by going to www.calm.com/wolf
If you enjoyed this conversation with Austin Kleon, you might also enjoy these other episodes:
Finding Your Creativity with Julia Cameron