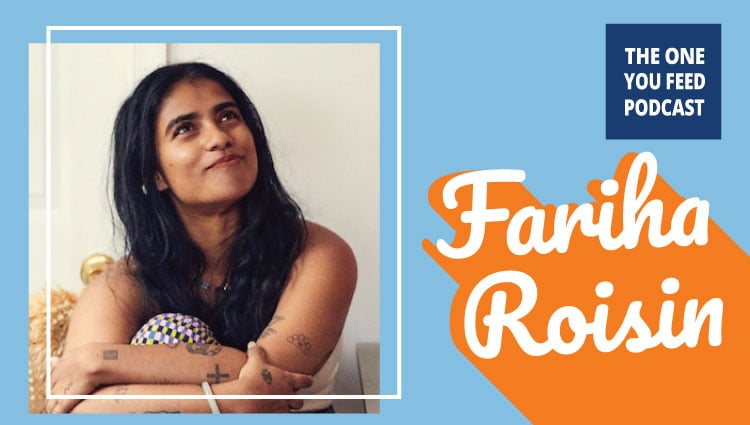 Fariha Roisin is an Australian Canadian writer whose work frequently covers her identity as a queer, south Asian Muslim woman as well as self-care and pop culture. Her work has appeared in The New York Times, Al Jazeera, The Guardian, Vice, Village Voice,and other publications. She has written a book of poetry (How To Cure A Ghost), a journal (Being In Your Body), and a novel (Like A Bird).
In this episode, Eric and Fariha discuss her non-fiction book, Who Is Wellness For? An Examination of Wellness Culture and Who It Leaves Behind.
But wait, there's more! The episode is not quite over!! We continue the conversation and you can access this exclusive content right in your podcast player feed. Head over to our Patreon page and pledge to donate just $10 a month. It's that simple and we'll give you good stuff as a thank you!
Fariha Roisin and I Discuss Wellness Culture and …
The way her severe childhood trauma has shaped her entire life
That we are shaped by the trauma of our families and ancestors
The factors that weave into how we need to heal
The importance of looking at and into the darkness for ourselves
Being alive IS the journey of self-discovery to show up as a fairer, kinder version of yourself
How discomfort is undervalued
That unraveling is the nexus for change in life
The difficult path of healing will give you your life if you follow it
How achieving or ascension can be a trauma response
What it means to become a more whole version of yourself – where every part of you is allowed
The idea of taking only what you give
How healing requires being present with yourself 
Fariha Roisin links:
By purchasing products and/or services from our sponsors, you are helping to support The One You Feed and we greatly appreciate it. Thank you!
If you enjoyed this conversation with Fariha Roisin, check out these other episodes:
How to Overcome Childhood Trauma with Michael Unbroken