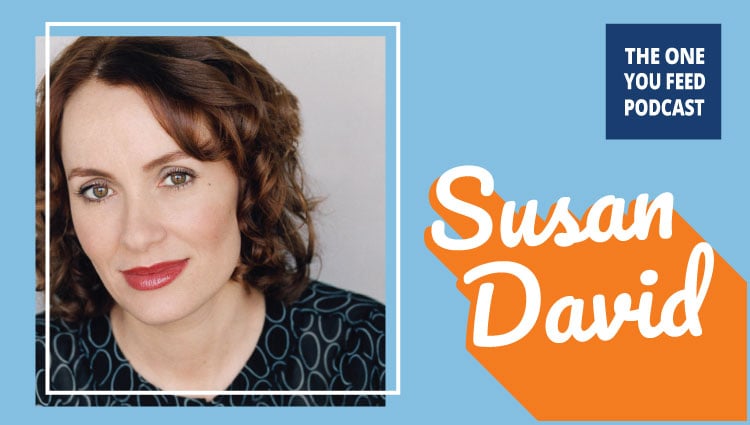 Susan David is a psychologist on faculty at Harvard Medical School. She's also the co-founder and co-director of The Institute of Coaching at McLean Hospital and is CEO of Evidence-Based Psychology. Along with speaking and consulting, Susan is also the author of Emotional Agility: Get Unstuck, Embrace Change, and Thrive in Work and Life.
In this episode, Susan David and Eric examine how we can experience, interpret, talk about, and relate to our emotions so that we live a life that is more intentional and deeply rooted in what we value.
But wait – there's more! The episode is not quite over!! We continue the conversation and you can access this exclusive content right in your podcast player feed. Head over to our Patreon page and pledge to donate just $10 a month. It's that simple and we'll give you good stuff as a thank you!
In This Interview, Susan David and I Discuss Understanding Emotions and…
The problem of going on autopilot through our habitual actions
The problem of going on autopilot through the habits of our internal world
The benefits of taking time to think about what we value and then examining our habitual patterns to find ways they might be out of alignment
That we own our emotions, they don't own us
Values as qualities of action
Engaging with choice points in life Actions as votes towards the person we want to be
The mistaken view of emotions as good or bad
Emotions as signposts for the things we care about
That emotions are data, not directives
How to decipher whether emotions are old habitual patterns or present-day valuable signals
Asking, "Is my believing this emotion opening me up to thrive or shutting me down into something small?"
Being compassionate and curious with difficult emotions
Hearing yourself when you describe your emotions
Utilizing emotion granularity to more accurately label and better understand emotions
The skill of noticing our emotions so that they don't define us
Differentiating emotions from thoughts
Emotions during times of uncertainty
Gentle acceptance as a prerequisite to change
Susan David Links:
Ted Talk: The Gift and Power of Emotional Courage
Athletic Greens: The all in one daily drink to get daily nutritional needs, support better health and peak performance. Visit www.athleticgreens.com/feed to get 20 free daily travel packs with your first purchase.
Calm App: The app designed to help you ease stress and get the best sleep of your life through meditations and sleep stories. Join the 85 million people around the world who use Calm to get better sleep. Get 40% off a Calm Premium Subscription (a limited time offer!) by going to www.calm.com/wolf
SimpliSafe: Get comprehensive protection for your entire home with security cameras, alarms, sensors as well as fire, water, and carbon monoxide alerts. Visit simplisafe.com/wolf for free shipping and a 60-day money-back guarantee.
If you enjoyed this conversation with Susan David on Understanding Emotions, you might also enjoy these other episodes: