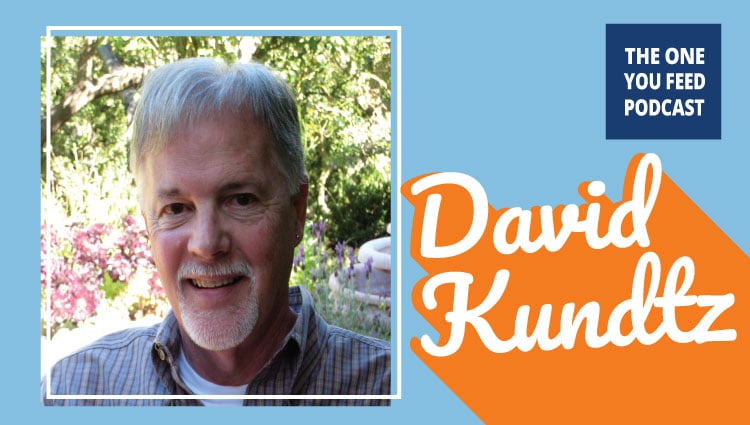 David Kundtz is a former director and presenter of Inside Track seminars and a former clergyman turned author. David has sold more than 113,000 books in English, Spanish, and Japanese and has also established a psychotherapy practice in Berkeley, CA. Eric and David discuss his book, The Art of Stopping: How to Be Still When You Have to Keep Going
In this episode, Eric and David talk about what it means to practice "stopping" in life, including the three components and the many benefits of stopping.
But wait – there's more! The episode is not quite over!! We continue the conversation and you can access this exclusive content right in your podcast player feed. Head over to our Patreon page and pledge to donate just $10 a month. It's that simple and we'll give you good stuff as a thank you!
In This Interview, David Kundtz and I Discuss the Art of Stopping and…
Stopping is doing nothing as much as possible in order to wake up, remember who you are and what you want.
Stopping allows you to be still in order to access the wisdom within us
The "mountain of too much"
How stopping allows us to make a distinction between what is important and not important.
The numbness of moving through life and not experiencing it
How slowing down helps you to remember
True relaxation is one of the gifts of stopping
The 3 components of stopping
Stillpoints are opportunities to stop, breathe, and remember
Using your creativity to bring meaning to your still points
Making triggers to help you remember your still points
Stopping is a form of meditation
How spending time in nature is compatible with stopping
David Kundtz Links:
Best Fiends: Engage your brain and play a game of puzzles with Best Fiends. Download for free on the Apple App Store or Google Play.
If you enjoyed this conversation with David Kundtz on the Art of Stopping, you might also enjoy these other episodes:
A Big History of Everything with David Christian
Being Heart Minded with Sarah Blondin