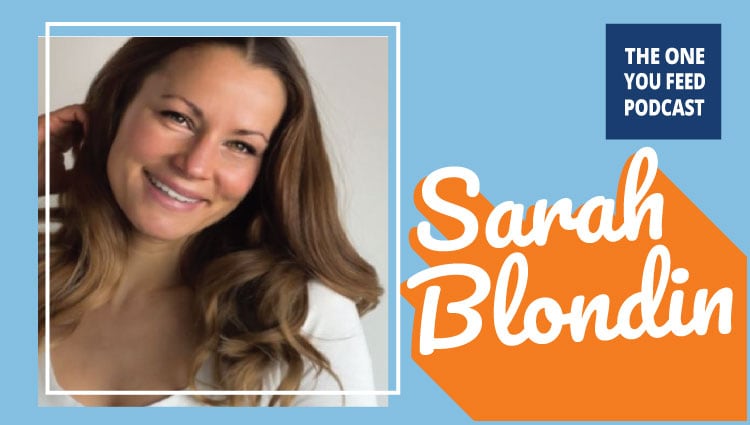 Sarah Blondin is a writer and videographer from British Columbia, Canada. She's also the creator and host of the well-known podcast "live awake". In this episode, Sarah and Eric discuss her book, "Heart Minded, How to Hold Yourself and Others in Love", where she shares how we can learn to train our minds to listen and follow our hearts.
But wait – there's more! The episode is not quite over!! We continue the conversation and you can access this exclusive content right in your podcast player feed. Head over to our Patreon page and pledge to donate just $10 a month. It's that simple and we'll give you good stuff as a thank you!
In This Interview, Sarah Blondin and I Discuss Being Heart Minded and…
Listening to the longing that guides us to the dark place
How grace is like the wind that comes from within lifting us up from the mire
Creating a mainline to the heart will move you forward, but we must learn to be aware of it.
How taking responsibility for our pain becomes our strength
Seeing from the perspective of the heart and learning to see beyond the pain
Feeling and giving yourself permission begins the healing process
Addressing and not avoiding your afflictions
Becoming empowered to stop choosing to go to the dark place comes with time and practice
Bringing the mind down to the heart
How the unharnessed mind is frantic and is an ungrounded companion
The call of the heart is living and leading with love
The heart gives us a strength to help us maneuver difficult times
Training the mind to start following the heart's agenda
As the heart grows, it infiltrates our consciousness and moves us into a more harmonious state.
Creating boundaries for yourself when suffering and struggle show up
"Inner hospitality" comes from learning how to stay and allowing your feelings to move in then out.
How achievements and pursuits hold little value compared to what we create within ourselves
Sarah Blondin Links:
BLUblox offers high-quality lenses that filter blue light, reduce glare, and combat the unhealthy effects of our digital life. Visit BLUblox.com to get free shipping and also 15% off with Promo Code: WOLF
Skillshare is an online learning community that helps you get better on your creative journey. They have thousands of inspiring classes for creative and curious people. Get 2 FREE months of premium membership at www.skillshare.com/feed
SimpliSafe: Get comprehensive protection for your entire home with security cameras, alarms, sensors as well as fire, water, and carbon monoxide alerts. Visit simplisafe.com/wolf for free shipping and a 60-day money-back guarantee.
If you enjoyed this conversation with Sarah Blondin on Being Heart Minded, you might also enjoy these other episodes: