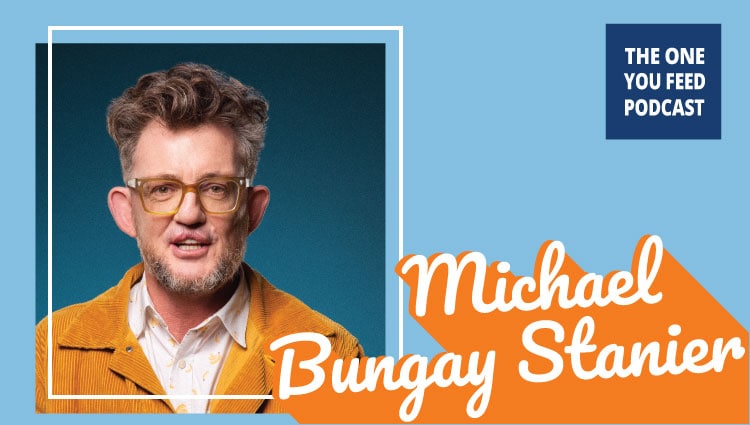 Michael Bungay Stanier is the author of 6 books that have, between them, sold more than a million copies. He's perhaps best known for his self-published book, The Coaching Habit, which is the best-selling book on coaching this century and is already recognized as a classic. He founded the training and development company, Box of Crayons, which has taught coaching skills to hundreds of thousands of people around the world and he created a book in partnership with Seth Godin which raised $400,000 for Malaria No More.
In this episode, Eric and Michael Bungay Stanier discuss his new book, How to Begin.
But wait – there's more! The episode is not quite over!! We continue the conversation and you can access this exclusive content right in your podcast player feed. Head over to our Patreon page and pledge to donate just $10 a month. It's that simple and we'll give you good stuff as a thank you!
Michael Bungay Stanier and I Discuss Starting Well to Finish Well and…
His book, How to Begin
Tools to deal with fear and anxiety when they arise
Sitting with the tension of ambition and contentment
The secret is, once you have a goal, the key is to stop worrying about the goal
That we unlock our greatness by working on the hard things
The three steps that make up the foundation of actually beginning
The key of beginning well that helps you stick with a project
How to set a Worthy Goal
The ways Worthy Goals can evolve
How to the prizes and punishments of various commitments
Michael Bungay Stanier Links:
When you purchase products and/or services from the sponsors of this episode, you help support The One You Feed. Your support is greatly appreciated, thank you!
If you enjoyed this conversation with Michael Bungay Stanier you might also enjoy these other episodes:
Michael Bungay Stanier (Interview from 2016)
How to Get Things Done with Charlie Gilkey
Don't Miss Out
Subscribe to instantly download my free ebook, "The Top 5 Reasons You Can't Seem To Stick With A Meditation Practice —And How To Actually Build One That Lasts" — plus the lastest podcast delivered straight to your inbox each week!