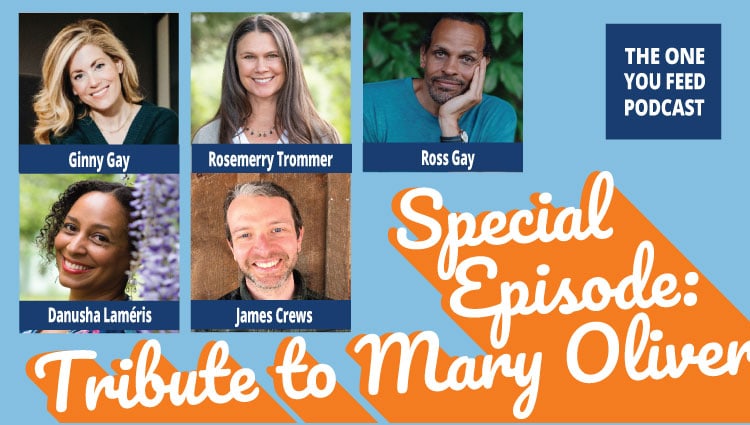 April is National Poetry Month and we put together this special episode to pay tribute to the late poet, Mary Oliver. Special guests James Crews, Danusha Lameris, Ross Gay, Rosemerry Wahtola Trommer, and Ginny Gay will read one of their favorite Mary Oliver poems and share why the poem is meaningful to them. Whether you are a fan of Mary Oliver's work or are just learning about her for the first time, we hope you'll be inspired by some of the beautiful poetry in this episode!
In This Episode:
Want a simple and easy way to help you remember what you're learning from the show? Sign up now for our FREE text messages! We send a few texts out every week to remind and encourage you to engage with the week's podcast topics, in a short and simple format. If you'd like to hear from us a few times a week via text, click here to sign up for FREE!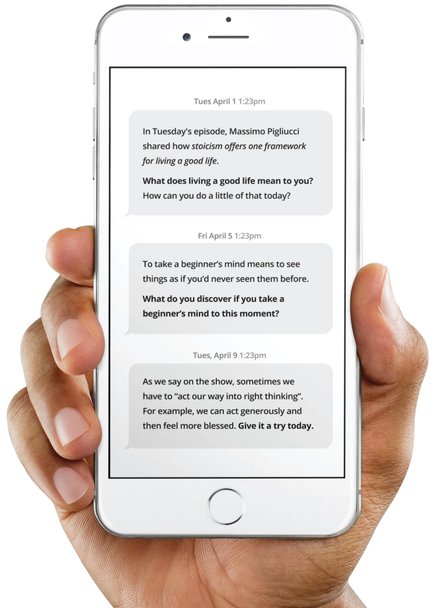 If you enjoyed this special episode, check out these other episodes:
James Crews on How to Connect More Deeply with the World
Danusha Lameris on How to Find Solace in Discomfort
Rosemerry Wahtola Trommer on How to Embrace Life's Paradoxes
By purchasing products and/or services from our sponsors, you are helping to support The One You Feed and we greatly appreciate it. Thank you!
But wait, there's more! The episode is not quite over!! We continue the conversation and you can access this exclusive content right in your podcast player feed. Head over to our Patreon page and pledge to donate just $10 a month. It's that simple and we'll give you good stuff as a thank you!