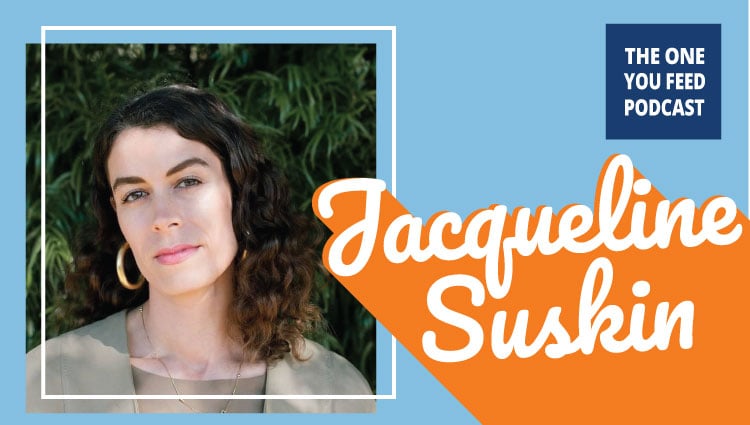 Jacqueline Suskin is a poet, educator, and author of many books and collections. She is best known for her project Poem Store, where she composes improvisational poetry for patrons who choose a topic in exchange for a unique verse. Poem Store has been her main occupation since 2009 and has taken her around the world writing nearly 40,000 spontaneous poems. Her new book is Every Day is a Poem: Find Clarity, Feel Relief, and See Beauty in Every Moment.
In this episode, Eric and Jacqueline share a meaningful conversation about the beauty of poetry and how it is accessible to everyone simply by bringing awareness and cultivating awe in our everyday lives.
If you need help with or are looking for support in working with your thoughts, emotions, and behaviors, check out The One You Feed Coaching Program. To learn more and to schedule a free 30-minute call with Eric, visit oneyoufeed.net/coach
But wait – there's more! The episode is not quite over!! We continue the conversation and you can access this exclusive content right in your podcast player feed. Head over to our Patreon page and pledge to donate just $10 a month. It's that simple and we'll give you good stuff as a thank you!
In This Interview, Jacqueline Suskin and I Discuss Poetry in Everyday Life and …
How darkness can be a beautiful teacher
Poetry bridges the gap between pain and greater possibility
Listening to peoples' stories and being able to reflect what they're feeling through her poems
How poetry and art reflect the energy needed to make important choices in life
The word awe contains both fear and wonder
How we can learn to cultivate awe in our lives
Learning to see things in the way a poet does
The heart of poetry is curiosity, observation, and connecting small things to large things
Learning to choose meaning in your life
How writing things down clarifies things for yourself
Our senses are tools we can use as an entry point into discovery
The poem she created on the spot about The Parable of the Two Wolves: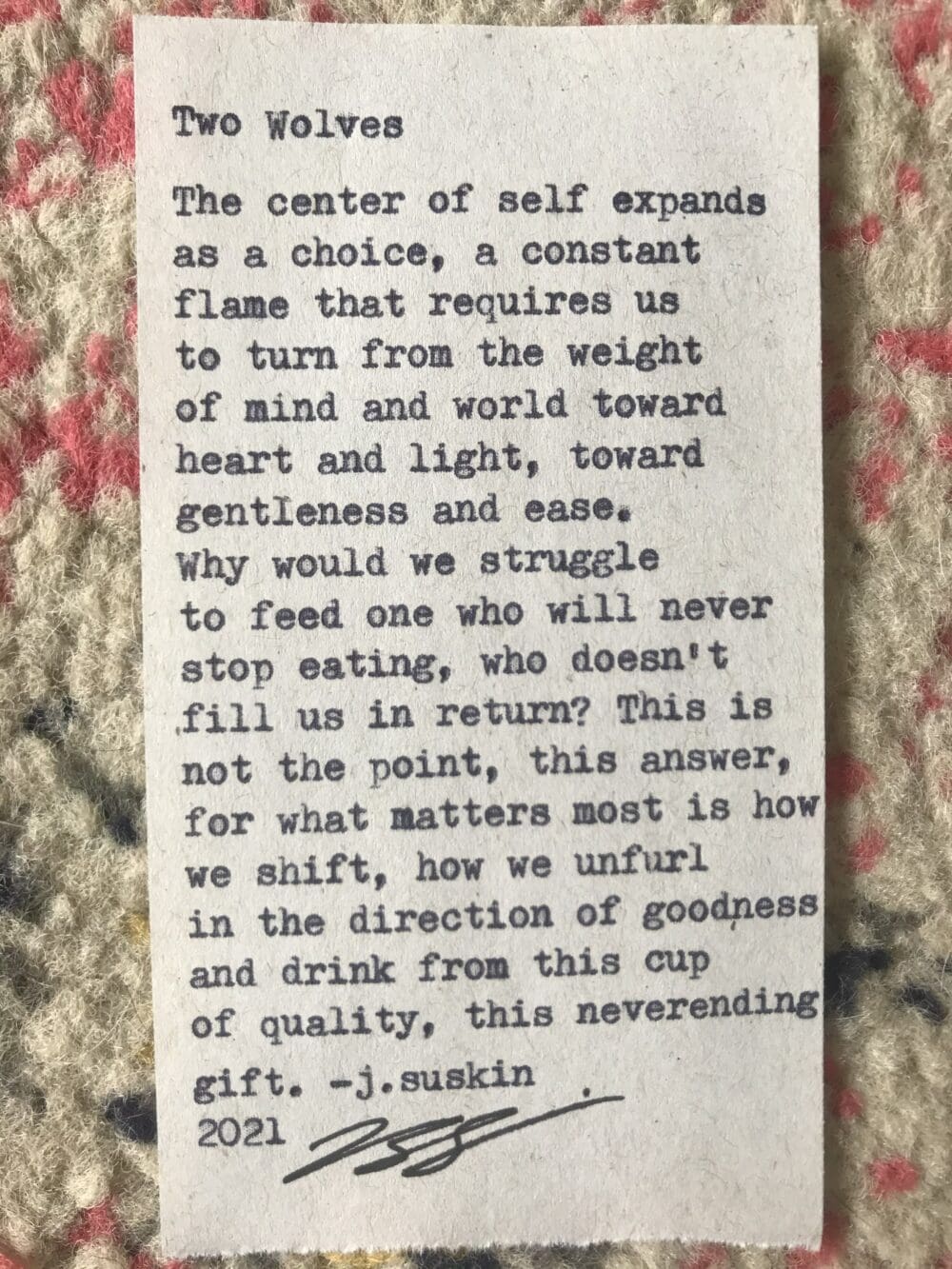 Jacqueline Suskin Links:
Stitch Fix knows that when you look your best, you feel your best. Every piece is hand-picked for your fit, your style, and your life. Visit stitchfix.com/wolf to take your style quiz and get 25% off your order when you keep everything in your fix.
Vionic Shoes offers comfortable, stylish, and supportive footwear made with their signature Three-Zone comfort with Ultimate Arch Support technology. They offer a 30-day wear test so if you're not completely satisfied, you can return or exchange after 30 days. Visit vionicshoes.com and enter promo code: WOLF to get free shipping.
If you enjoyed this conversation with Jacqueline Suskin on Poetry in Everyday Life, you might also enjoy these other episodes:
Writing for Healing with Maggie Smith