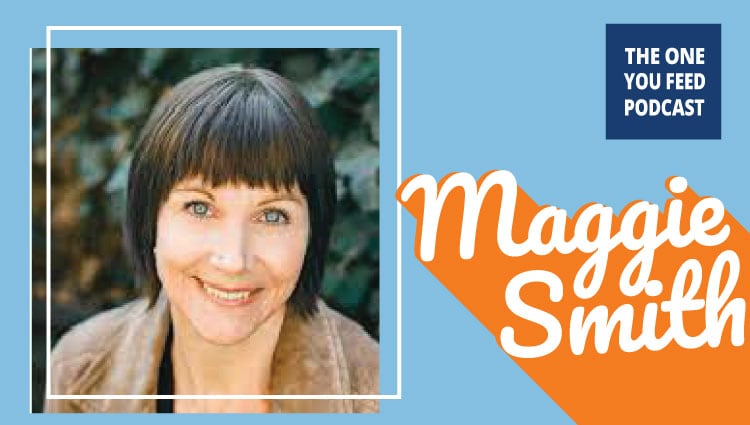 Maggie Smith is a poet and author of the national bestsellers Goldenrod and Keep Moving: Notes on Loss, Creativity, and Change, as well as Good Bones, The Well Speaks of Its Own Poison, and Lamp of the Body. Maggie's poems and essays are widely published and anthologized, appearing in Best American Poetry, The New York Times, The New Yorker, The Paris Review, the Washington Post, The Guardian, and elsewhere.
In this episode, Maggie Smith joins Eric and Ginny for a conversation about her poetry and learning about ourselves through life's experiences
But wait – there's more! The episode is not quite over!! We continue the conversation and you can access this exclusive content right in your podcast player feed. Head over to our Patreon page and pledge to donate just $10 a month. It's that simple and we'll give you good stuff as a thank you!
Maggie Smith and Ginny and I Discuss Poetry and Life Lessons and…
Allowing feelings to come and waiting them out
Her black and white thinking and working with her judgment
Asking what's really at stake and what is the cost of saying yes instead of no
Keeping our inner critic in check
How we can learn to parent ourselves
The suffering that comes from judging our feelings that come up
Her Keep Moving Journal with many writing prompts
The lessons we can only learn from living through the tough times
Her poem, Goldenrod
Her desire to capture what she's observing by writing it down
How she processes and gets at things on paper
Her poem, The Hum
The importance of turning up the self-compassion and turning down the self-criticism
Her poem, Wild
Maggie Smith links:
Explore the science behind weight loss and partner with your healthcare provider for a healthy approach to your weight management, visit truthaboutweight.com
When you purchase products and/or services from the sponsors of this episode, you help support The One You Feed. Your support is greatly appreciated, thank you!
If you enjoyed this conversation with Maggie Smith, you might also enjoy these other episodes:
Writing for Healing with Maggie Smith (2021)
Finding Your Creativity with Julia Cameron
Don't Miss Out
Subscribe to instantly download my free ebook, "The Top 5 Reasons You Can't Seem To Stick With A Meditation Practice —And How To Actually Build One That Lasts" — plus the latest podcast delivered straight to your inbox each week!