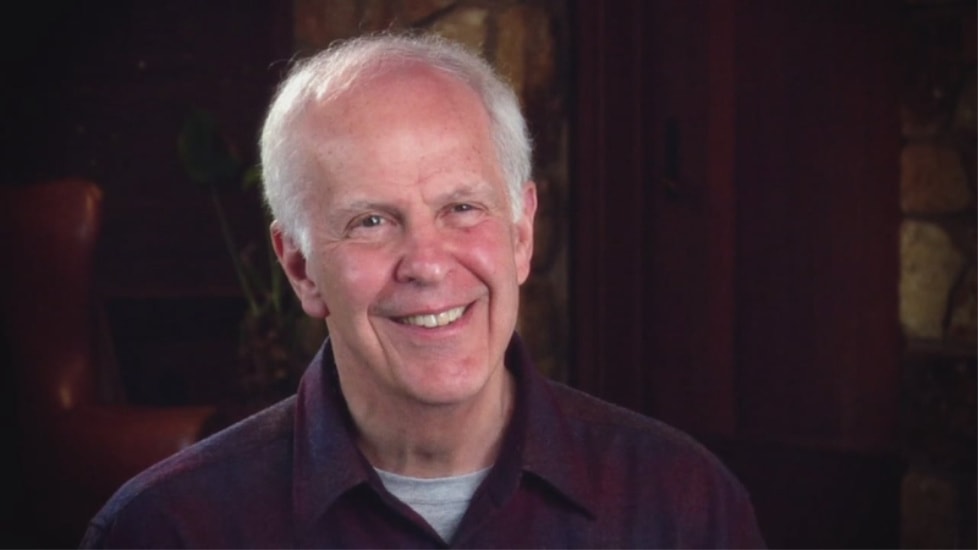 Parker Palmer is a writer, teacher, and activist whose work speaks deeply to many people in many different walks of life. He's the founder and senior partner in The Center for Courage and Renewal. He's the author of many books, including his newest one which we talk about on this episode: On The Brink of Everything: Grace, Gravity and Getting Old. Parker is one of our favorite guests of the show and after you listen to this episode, you'll know why he's back for a second conversation.
Need help with completing your goals in 2019? The One You Feed Transformation Program can help you accomplish your goals this year.
But wait – there's more! The episode is not quite over!! We continue the conversation and you can access this exclusive content right in your podcast player feed. Head over to our Patreon page and pledge to donate just $10 a month. It's that simple and we'll give you good stuff as a thank you!
---
In This Interview, Parker Palmer and I Discuss…
His reflections looking back on his life
The resilient fabric of his life
How perfection is an illusion
The role mistakes can play in one's life
The gift of age: Looking back on one's life and saying "It all belongs"
Another gift of age: Deep appreciation and gratitude for the present moment
Feeling like you're one of the lucky ones that you're "old"
Asking "What's there for me to learn?" when facing problematic moments in life (like feeling down, or feeling self-pity)
Moments of life that are burdened with ego
The correlation between ego concerns and anxiety
The importance and role of perspective
The what and why of the things we're doing
The question (and trap!): Does my life have meaning?
My legacy vs Our legacy
How we're all embedded in community
"I planted some seeds and found some people I wanted to garden with…"
How life and work are profoundly communal
Reflecting on the question, "Have I been sufficiently open to and aware of the significant contributions others have made in my life – and in such a way to do a deep bow to them in the work that I do?"
Turning attention outward vs inward
Being one among many vs trying to be something or someone special
The healing impact of getting out into the natural world
His poem "Harrowing"
To know when to say, "enough" because the rest of the world and the rest of my life is waiting
Parker Palmer Links
---
The Great Courses Plus – Thousands of courses in virtually any topic and you can listen on demand anywhere. Get a full month for FREE! thegreatcoursesplus.com/wolf

---
Thirdlove – they have 70 sizes including their signature 1/2 cup sizes! Find your perfect fit online in 60 seconds with their no tape measure needed fit finder. Get 15% off our first order at www.thirdlove.com/wolf
---
Robinhood is an investing app that allows you to buy and sell stocks, EFTs, Options, and Cryptos all commission free at any level. All it takes to do so is 4 taps in the app on your smartphone so it makes investing easy for beginners and experienced people alike. For The One You Feed listeners, get a free stock like Apple, Ford, or Sprint to help you build your portfolio by going to youfeed.robinhood.com

---
If you like this episode you might enjoy these other episodes:
Parker Palmer (First interview)