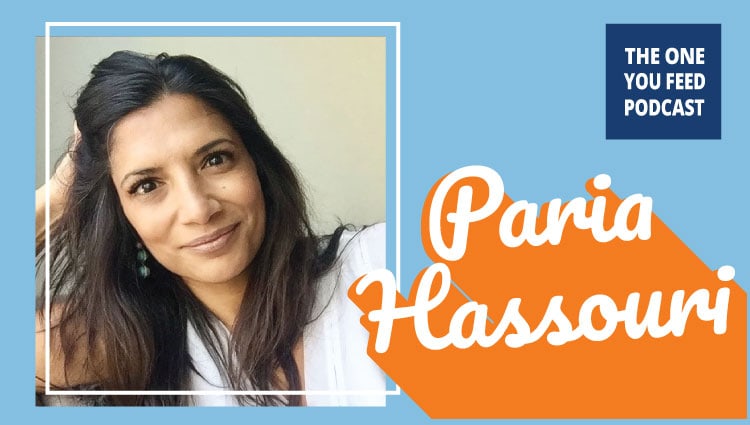 Paria Hassouri is a pediatrician, writer, transgender rights activist, wife and mother of three children. Her personal essays have been published in the New York Times, Washington Post, LA Times, Huffington Post, and many more.
In this episode, Eric and Paria talk about her book, Found In Transition: A Mother's Evolution During Her Child's Gender Change. Her story of understanding, accepting, and ultimately supporting her daughter as a transgender girl is so honest and beautiful and inspiring.
But wait – there's more! The episode is not quite over!! We continue the conversation and you can access this exclusive content right in your podcast player feed. Head over to our Patreon page and pledge to donate just $10 a month. It's that simple and we'll give you good stuff as a thank you!
In This Interview, Paria Hassouri and I Discuss Parenting a Transgender Child and…
The question, "Am I acting out of love or am I acting out of fear?"
The story of her middle child coming out as a trans girl
The process she went through of educating herself about transgender children and teenagers
The factors that ultimately guided her towards supporting her child's transition
The change that shifted her outlook and her child's outlook for the future
Her journey through denial, anger, acceptance, support, and ultimately celebration about her child's transition
Her internal struggle about her child's transition
The power of finding people who have been through what you're going through
The stories we make up about our identities – and how they can change
Paria Hassouri Links:
Best Fiends: Engage your brain and play a game of puzzles with Best Fiends. Download for free on the Apple App Store or Google Play.
Talkspace is the online therapy company that lets you connect with a licensed therapist from anywhere at any time at a fraction of the cost of traditional therapy. It's therapy on demand. Visit www.talkspace.com and enter Promo Code: WOLF to get $100 off your first month.
BLUBlox offers high-quality lenses that filter blue light, reduce glare, and combat the unhealthy effects of our digital life. Visit BluBlox.com and get free shipping worldwide and also 15% off with Promo Code: WOLF15
If you enjoyed this conversation with Paria Hassouri on Parenting a Transgender Child, you might also enjoy these other episodes: