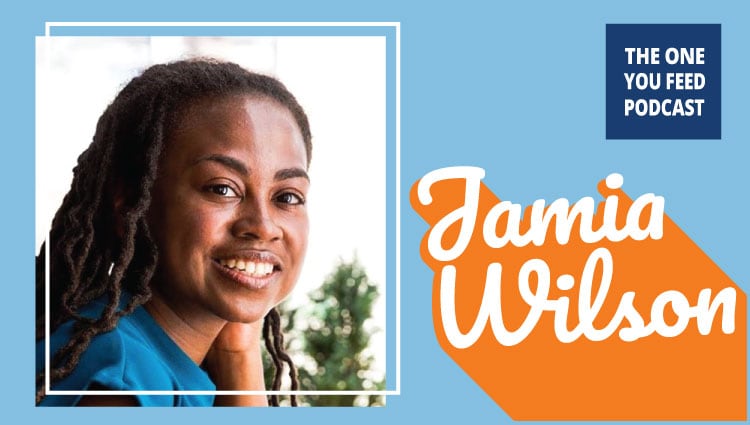 Jamia Wilson is a feminist activist, writer, and speaker. As director of the Feminist Press at the City University of New York and the former VP of programs at the Women's Media Center, Jamia has been a leading voice on women's rights issues for over a decade. Her work has appeared in numerous outlets, including the New York Times, the Today Show, CNN, Elle, BBC, Rookie, Refinery 29, Glamour, Teen Vogue, and The Washington Post. She is the author of Young, Gifted, and Black, the introduction and oral history in Together We Rise: Behind the Scenes at the Protest Heard Around the World, Step Into Your Power: 23 Lessons on How to Live Your Best Life, ABC's of AOC, and the co-author of Road Map for Revolutionaries: Resistance, Advocacy, and Activism for All.
In this episode, Jamia and Eric discuss many aspects of how we can work to develop a deeper understanding of one another, specifically in the realm of racism. Through a path that involves deep listening, allyship and activism, we can find our way to a better world together.
Need help with completing your goals in 2020? The One You Feed Transformation Program can help you accomplish your goals this year.
But wait – there's more! The episode is not quite over!! We continue the conversation and you can access this exclusive content right in your podcast player feed. Head over to our Patreon page and pledge to donate just $10 a month. It's that simple and we'll give you good stuff as a thank you!
In This Interview, Jamia Wilson and I discuss Allyship, Activism, and…
How to disagree with people and get comfortable with conflict
Her experience with racism
When it can be a mistake to give people the benefit of the doubt
The way your lived experience can impact your worldview
White Allyship
Deep Listening
The importance of involving the people closest to the problem when finding a solution
White fragility
The processes of learning and unlearning as lifelong processes
Recognizing that we can have privilege in some areas and not in others
A beginners guide to White Allyship
Simple steps to take for local activism
Jamia Wilson Links:
Athletic Greens: The all in one daily drink to get daily nutritional needs, support better health and peak performance. Visit www.athleticgreens.com/feed to get 20 free daily travel packs with your first purchase.
Best Fiends: Engage your brain and play a game of puzzles with Best Fiends. Download for free on the Apple App Store or Google Play.
SimpliSafe: Get comprehensive protection for your entire home with security cameras, alarms, sensors as well as fire, water, and carbon monoxide alerts. Visit simplisafe.com/wolf for free shipping and a 60-day money-back guarantee.
If you enjoyed this conversation with Jamia Wilson on Allyship and Activism, you might also enjoy these other episodes: