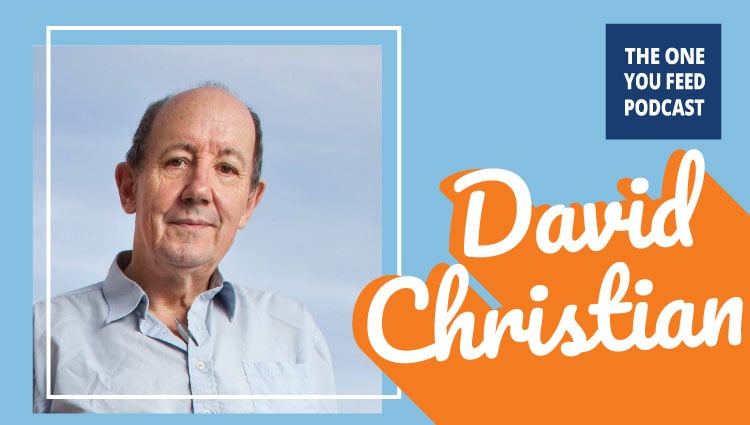 What does the future hold? And how do we make sure we're making the best decisions for ourselves? In today's episode with David Christian, you will learn about what the future holds and how to make the best decisions for yourself.
"What are the skills involved in trying to think about the future? To construct future stories that are closer to the truth than other future stories? Because if we don't do that. We die." – David Christian
David Christian is a distinguished Professor of History at Macquarie University and Director of the school's Big History Institute. David co-founded the Big History Project with Bill Gates and has delivered keynotes at conferences around the world, including the Davos Economic Forum. His Ted Talk has been viewed millions of times and he is the author of many books and articles.
But wait, there's more! The episode is not quite over!! We continue the conversation and you can access this exclusive content right in your podcast player feed. Head over to our Patreon page and pledge to donate just $10 a month. It's that simple and we'll give you good stuff as a thank you!
Also From the Interview with David Christian…
His book, Future Stories: What's Next
The questions leading him to write about the future
How we are always thinking about and telling ourselves stories about the future
Thinking about the philosophy and science of time
The two metaphors of time being like a river and a map
How time is an important concept for complex entities
Punctuated equilibrium refers to trends from the past to predict changes in the future
How time is experienced in 3 ways: natural, psychological, and social time
The best predictions of the future depend on finding the most powerful trends of the past
The four possible scenarios for the future of humanity
David Christian links:
By purchasing products and/or services from our sponsors, you are helping to support The One You Feed and we greatly appreciate it. Thank you!
If you enjoyed this conversation with David Christian, check out these other episodes:
A Big History of Everything with David Christian (2019)