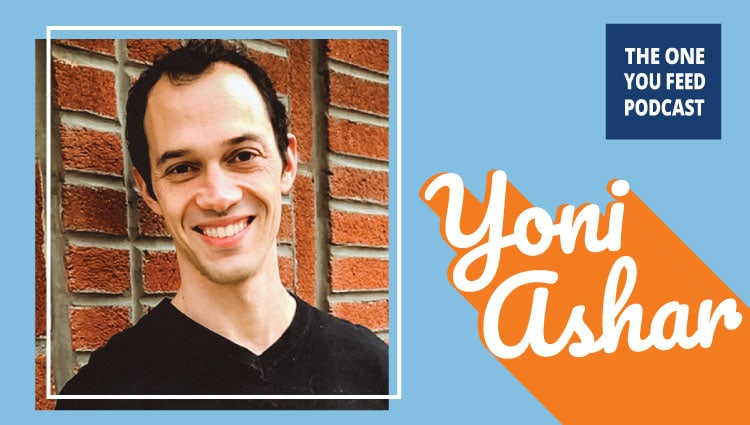 Yoni Ashar is a clinical psychologist and neuroscientist. Yoni's research uses brain imaging and other tools to understand how beliefs and emotions influence health, especially pain, and to develop novel neuroscience-based treatments for chronic pain. Yoni is a post-doctoral associate at Weil-Cornell Medicine and completed his doctorate at the University of Colorado.
In this episode, Eric and Yoni Ashar discuss the indicators of and evidence-based treatment for Neuroplastic Pain.
But wait – there's more! The episode is not quite over!! We continue the conversation and you can access this exclusive content right in your podcast player feed. Head over to our Patreon page and pledge to donate just $10 a month. It's that simple and we'll give you good stuff as a thank you!
Yoni Ashar and I Discuss Neuroplastic Pain and…
The indicators of Neuroplastic Pain
The difference between Short Term vs Chronic Pain
Where the body pain lives in the brain
The evolutionary role of pain in life
The #1 thing that drives the Neuroplastic Pain network
How you can eliminate pain by changing various mind-brain pathways
The 3 habits that trigger fear and exacerbate pain
Evidence-based ways to treat Neuroplastic Pain
The problems that come from the brain's misperception of threat to the body
Somatic Tracking
Ways to pay attention without fear
Corrective Experience
Pain Reprocessing Therapy (PRT)
Yoni Ashar's Links:
When you purchase products and/or services from the sponsors of this episode, you help support The One You Feed. Your support is greatly appreciated, thank you!
If you enjoyed this conversation with Yoni Ashar you might also enjoy these other episodes:
Living with Chronic Pain with Sarah Shockley
Living with Chronic Illness with Toni Bernhard
Don't Miss Out
Subscribe to instantly download my free ebook, "The Top 5 Reasons You Can't Seem To Stick With A Meditation Practice —And How To Actually Build One That Lasts" — plus the lastest podcast delivered straight to your inbox each week!