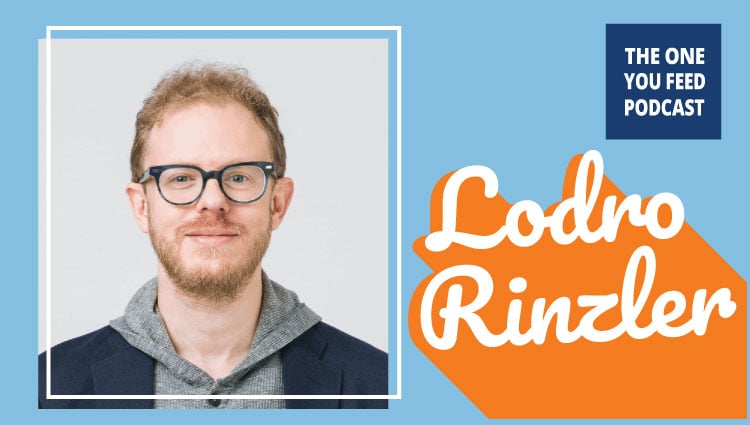 Lodro Rinzler is the co-founder of MNDFL meditation studios, has taught meditation for 20 years in the Tibetan Buddhist tradition, and is the award-winning author of 7 books. He has spoken across the world at conferences, universities, and businesses as diverse as Google, Harvard University, and the White House.
In this episode, Eric and Lodro talk about his new book, Take Back Your Mind: Buddhist Advice for Anxious Times and they walk through many practical strategies to employ on the spot when you're feeling stressed or anxious to help you come back to a sense of "okay-ness" in the present moment.
But wait – there's more! The episode is not quite over!! We continue the conversation and you can access this exclusive content right in your podcast player feed. Head over to our Patreon page and pledge to donate just $10 a month. It's that simple and we'll give you good stuff as a thank you!
In This Interview, Lodro Rinzler and I discuss Meditation for Anxious People and…
The difference between anxiety and stress
Useful vs Not Useful thinking
What to do when thoughts come up during meditation
The question "Is this helpful?"
The question "Is this useful?"
Discovering what happens when we unhook from anxious thoughts
How to deliberately experience "30 seconds of contentment"
Dispelling the myth that your mind is too busy to meditate
Buddhists connecting our faith as being rooted in our direct experience
How turning a boat one degree at a time leads to a completely different land
Working with your mind vs your mind working you
Meditating without judging ourselves
Learning to be with difficult emotions through meditation
Saying to yourself, "It's ok to feel this"
What it means to drop the story and feel the feeling
Asking yourself, "What can I enjoy right now?"
What it means to have a "thought party"
The idea of "basic goodness"
The metaphor of going to get a box of cereal from the grocery store when you already have a cupboard full
Lodro Rinzler Links:
Additional Resources from Lodro
Upstart: The fast and easy way to get a personal loan to consolidate, lower your interest rate, and pay off your debt. Go to www.upstart.com/wolf
Green Chef: The first USDA Certified Organic Meal Kit Company that makes eating well easy and affordable. Go to www.greenchef.com/90wolf and use code 90WOLF to get $90 off including free shipping
Literati Kids is a try-before-you-buy subscription club. Each month they deliver 5 vibrantly illustrated children's books bringing the immersive magic of reading right to your home. You choose which ones you want to buy and then send the rest back for free. Head to www.literati.com/wolf for 25% off your first two orders.
If you enjoyed this conversation with Lodro Rinzler on Meditation for Anxious People, you might also enjoy these other episodes:
Lodro Rinzler (Episode from 2014)