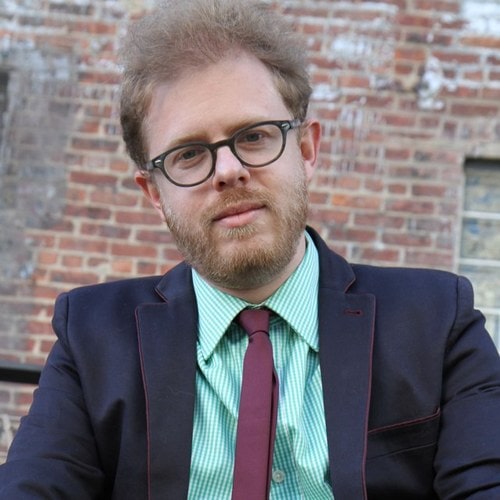 Podcast: Download

This week on The One You Feed we have Lodro Rinzler. He is a teacher in the Shambhala Buddhist lineage and the author of the books "The Buddha Walks into a Bar" and "Walk Like a Buddha". Over the last decade he has taught numerous workshops at meditation centers and college campuses throughout North America. Lodro's columns appear regularly on the Huffington Post and Marie Claire online and he is frequently featured in Reality Sandwich, the Interdependence Project, Shambhala Sun, Buddhadharma, and Good Men Project. He is the founder of the Institute for Compassionate Leadership, an authentic leadership training and job placement organization, and lives in Brooklyn with his dog Tillie and his cat Justin Bieber.
In This Interview Lodro and I discuss…
The One You Feed parable.
How you can be sort of a mess and still ok.
Basic Goodness versus Original Sin.
Do psychopaths have basic goodness?
How the death of one of Lodro's close friends led him to spend time in Columbus, OH- our hometown.
How to build a committed group of people in a community.
Alcohol
How alcohol is like a chainsaw.
How fixed expectations cause us trouble.
Lodro's relationship advice.
Lodro Rinzler Links
Lodro Rinzler author page on Amazon
Institute for Compassionate Leadership