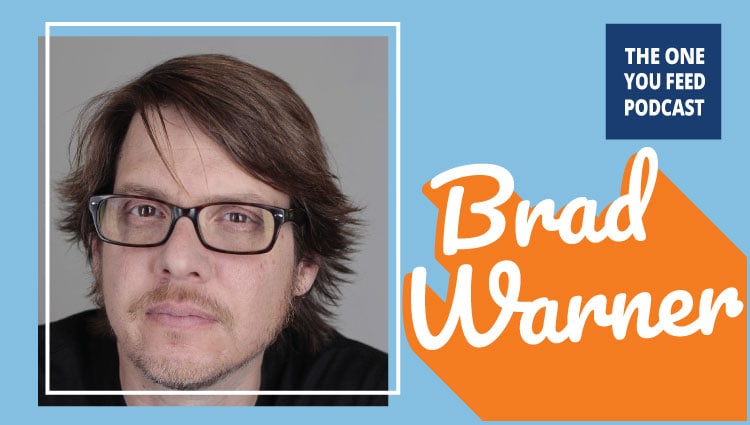 Brad Warner is an ordained Zen teacher and the author of many books, including There is No God and He is Always With You, Zen Wrapped in Karma Dipped in Chocolate, and Hardcore Zen, Brad is the creator of the "Hardcore Zen" blog and YouTube Channel and is also a punk rock bass player in the band, Zero Defex. He has published work in Buddhist magazines Shambala Sun, Buddha Dharma, and Tricycle as well as rock magazines such as Alternative Press, Maximum Rock and Roll, and Razorcake.
But wait – there's more! The episode is not quite over!! We continue the conversation and you can access this exclusive content right in your podcast player feed. Head over to our Patreon page and pledge to donate just $10 a month. It's that simple and we'll give you good stuff as a thank you!
In This Interview, Brad Warner and I Discuss Hardcore Zen and …
His book, "Letters to a Dead Friend About Zen"
Absolute truth and relative truth
The Buddhist precepts and how there are no universal rules that apply to everything
The universe is a living entity that is affected by our actions
Why he wrote this book for his friend who died
Iceberg metaphor being what can be seen is what we know about ourselves, but we also have unseen and unknowable parts of ourselves.
His thoughts on Buddha being a genius
The Buddha, the Dharma, and the Sangha
A goal of not having a goal is also a goal
Being in a goal-oriented society
Seeing things as they are and realizing that we're wrong
The challenge of accepting our current reality is how it's supposed to be and not how we want it to be.
Working with our desires for things to be a certain way
Brad Warner Links:
Indeed: Helps you find high impact hires, faster, without any long term contracts and you pay only for what you need. Get started with a free $75 credit to boost your job post and get in front of more quality candidates by going to www.indeed.com/wolf
Calm App: The app designed to help you ease stress and get the best sleep of your life through meditations and sleep stories. Join the 85 million people around the world who use Calm to get better sleep. Get 40% off a Calm Premium Subscription (a limited time offer!) by going to www.calm.com/wolf
SimpliSafe: Get comprehensive protection for your entire home with security cameras, alarms, sensors as well as fire, water, and carbon monoxide alerts. Visit simplisafe.com/wolf for free shipping and a 60-day money-back guarantee.
If you enjoyed this conversation with Brad Warner on Hardcore Zen, you might also enjoy these other episodes: