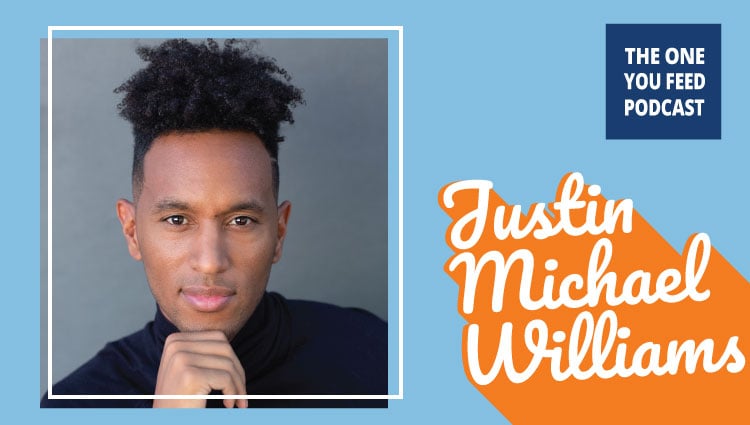 Justin Michael Williams is an author, a top 20 recording artist, and a transformational speaker who is using music and meditation to wake up the world. With over a decade of teaching experience, Justin has become a pioneering voice of color for the new healing movement. Between his podcast, keynotes, and motivational online platforms, Justin's teachings have now spread to more than 40 countries around the globe. His new book is, Stay Woke: A Meditation Guide for the Rest of Us.
In this episode, Eric and Justin Michael Williams explore the connection between meditation and activism, which is to say, the work we do to heal ourselves and then the work we go do to help heal our world.
But wait – there's more! The episode is not quite over!! We continue the conversation and you can access this exclusive content right in your podcast player feed. Head over to our Patreon page and pledge to donate just $10 a month. It's that simple and we'll give you good stuff as a thank you!
In This Interview, Justin Michael Williams and I Discuss Meditation and Activism and…
His new book, Stay Woke: A Meditation Guide for the Rest of Us
The role, place, and importance of inner work and outer work
That out of all the healing modalities he's tried, meditation has had the biggest impact on his life
How it's not always our thoughts that create our reality
That awareness calls us to get up off of our meditation cushion and take action
That the real reason we meditate is to become more alive
That we meditate not to disconnect but to reconnect
That actions create our world
The two things that co-create our reality: What happens to us and our reaction to it
That privilege isn't about what you've gone through, it's about what you haven't had to go through
De-colonizing the oppression that lives within us and de-colonizing the external structures that hold us back in the world
Calling people forward vs calling people out
How we can't shame people into long term change
The type of meditation he teaches: Freedom Meditation
That the guru is within you
Justin Michael Williams Links:
Indeed: Helps you find high impact hires, faster, without any long term contracts and you pay only for what you need. Get started with a free $75 credit for your first job post and get in front of more quality candidates by going to www.indeed.com/wolf
Calm App: The app designed to help you ease stress and get the best sleep of your life through meditations and sleep stories. Join the 85 million people around the world who use Calm to get better sleep. Get 40% off a Calm Premium Subscription (a limited time offer!) by going to www.calm.com/wolf
If you enjoyed this conversation with Justin Michael Williams on Meditation and Activism, you might also enjoy these other episodes: