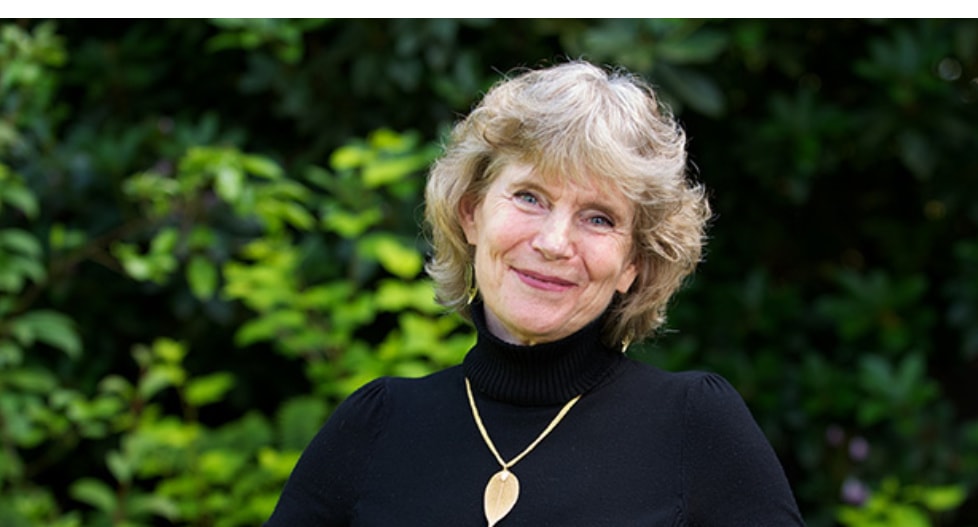 Mary O'Malley is an author, teacher, and counselor whose work awakens others to the joy of being fully alive. Her inspired and transformative approach to compulsions offers a way to replace fear, hopelessness, and struggle with ease, well-being, and joy. Through her individual counseling and coaching, books, classes, retreats, and ongoing groups, Mary invites people to experience the miracle of awakening.
Acknowledged as a leader in the field of Awakening by many Mary clearly sees both the big picture and the details of human patterns and conditioning. She possesses an extraordinary ability to understand and connect with people. And she is skilled in empowering people to work with difficult mind states resulting in greater inner awareness and presence and a greater capacity for joy. Eckhart Tolle says, "Thank you, Mary, for your contribution to the evolution of human consciousness."
Her latest book is called What's In the Way, Is the Way: A Practical Guide to Awakening.
Need help with completing your goals in 2019? The One You Feed Transformation Program can help you accomplish your goals this year.
But wait – there's more! The episode is not quite over!! We continue the conversation and you can access this exclusive content right in your podcast player feed. Head over to our Patreon page and pledge to donate just $10 a month. It's that simple and we'll give you good stuff as a thank you!
In This Interview, Mary O'Malley and I Discuss…
The intertwining of good and bad, the yin and yang
Dealing with eating problems
How what we fight, we empower
Creating a relationship with the dark side
The impact of the early years of our lives
The conditioned self
How we are addicted to struggle
Being present to life instead of thinking our way through life
The "low-grade suffering" that permeates our lives
The storyteller in our minds
The Four Lets
Learning to not listen so closely to the storyteller in our mind
The difference between being here for life and being in a conversation about life
The power of curiosity
The 8 core spells that we tell ourselves
Look to Unhook
The power of human attention to heal
Sticking with these practices even when it seems to be going slow
Watching for tightness in yourself as a trigger to let go
Learning to be here for whatever life presents
The gift of our compulsions
Having a set of beliefs that empower us versus take our power away
Life is set up to bring up what is bound up so we can open up to be freed up so can show up for life
Not being the victim of life
Having the ability to come back to the heart
---
Mary O'Malley Links:
Daily Harvest – they deliver absolutely delicious organic, carefully sourced, chef-created fruit and veggie smoothies, soups, overnight oats, bowls and more to get 3 cups free in your first box www.daily-harvest.com promo code FEED
TalkSpace – the online therapy company that lets you message a licensed therapist from anywhere at any time. Therapy on demand. Non-judgemental, practical help when you need it at a fraction of the cost of traditional therapy. Visit www.talkspace.com and enter Promo Code WOLF to get your first week free.
---
If you liked this episode, you might also enjoy these other episodes: