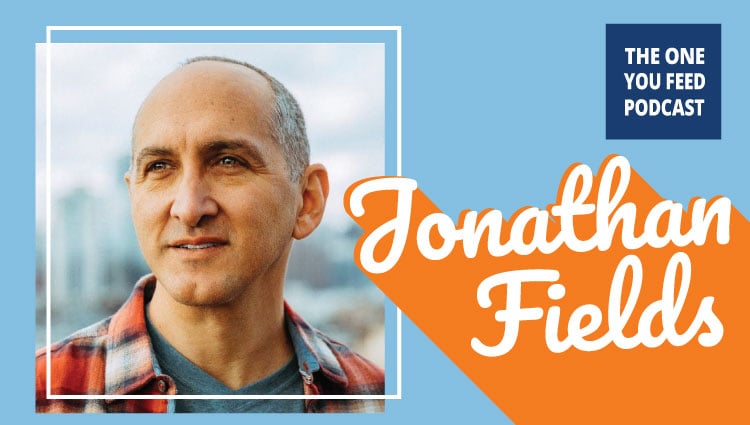 Jonathan Fields is a father, husband, award-winning author, executive producer, and host of one of the top-ranked podcasts in the world, The Good Life Project. He also speaks globally to groups and organizations and his work has been featured widely in the media including The New York Times, The Washington Post, Oprah Magazine, and many others.
Eric and Jonathan chat about a few different topics relating to how we can bring more meaning and fulfillment into our daily activities that lead to living a good life.
But wait, there's more! The episode is not quite over!! We continue the conversation and you can access this exclusive content right in your podcast player feed. Head over to our Patreon page and pledge to donate just $10 a month. It's that simple and we'll give you good stuff as a thank you!
Jonathan Fields and I Discuss How to Find Meaning and Live a Good Life …
How people can bring more meaning and enjoyment to their day job
The challenges and importance of setting boundaries for work time
Learning to shift focus on how to be more effective rather than putting in more time
The idea of investing in yourself when considering career or other life changes
Jonathan's "sparketype" framework
Asking the question "How can I be a light in other people's lives" in both professional and personal lives
The process of change and how we can equip ourselves to handle forced change
Finding the sweet spot of what motivates us and our approach to behavior change based on our personality
How identifying our values can make behavior change more effective and sustainable
Building flexibility and creating tolerance in your goals knowing perfection isn't possible
Knowing why we want to change is a critical component to making change and understanding
Dealing with low moods while on the path to personal change
Learning to be happy and love yourself in your current in your current circumstances
Jonathan Fields Links
By purchasing products and/or services from our sponsors, you are helping to support The One You Feed and we greatly appreciate it. Thank you!
If you enjoyed this conversation with Jonathan Fields check out these other episodes:
Discover Your Sparketype with Jonathan Fields