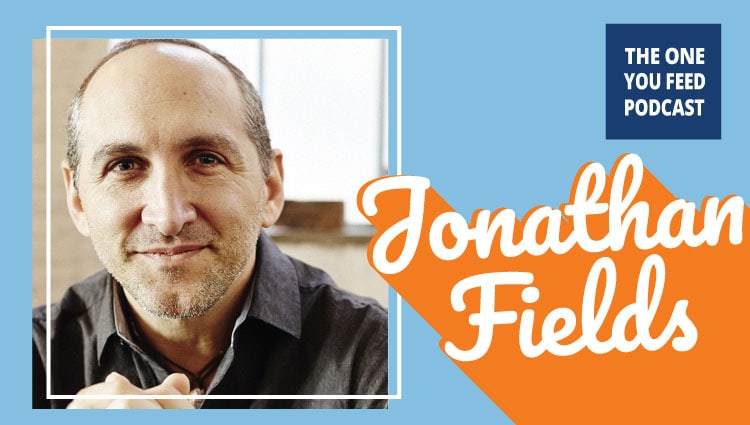 Jonathan Fields is a father, husband, award-winning author, executive producer, and host of one of the top-ranked podcasts in the world, The Good Life Project. He also speaks globally to groups and organizations and his work has been featured widely in the media including The New York Times, The Washington Post, Oprah Magazine, and many others.
In this episode, Jonathan and Eric discuss his book, Sparked: Discover Your Unique Imprint for Work that Makes You Come Alive.
But wait – there's more! The episode is not quite over!! We continue the conversation and you can access this exclusive content right in your podcast player feed. Head over to our Patreon page and pledge to donate just $10 a month. It's that simple and we'll give you good stuff as a thank you!
In This Interview, Jonathan Fields and I Discuss How to Discover Your Sparketype and …
The 10 impulses that underlie the drives that humans have
Why the words "life purpose" and "passion" often lead us down the wrong path
How very often in life there's not A "right" answer
How to find out your Sparketype
The difference between primary, shadow, and anti sparketypes
Eric's Sparketype
How to align your work with your Sparketype (without blowing up your life!)
How to figure out the answer to "what am I going to do with my life?"
How to step into the important work of self discovery
Jonathan Fields Links:
Upstart: The fast and easy way to get a personal loan to consolidate, lower your interest rate, and pay off your debt. Go to www.upstart.com/wolf
Peloton: Of course the bike is an incredible workout, but did you know that on the Peloton app, you can also take yoga, strength training, stretching classes, and so much more? Learn all about it at www.onepeloton.com
If you enjoyed this conversation with Jonathan Fields, you might also enjoy these other episodes: