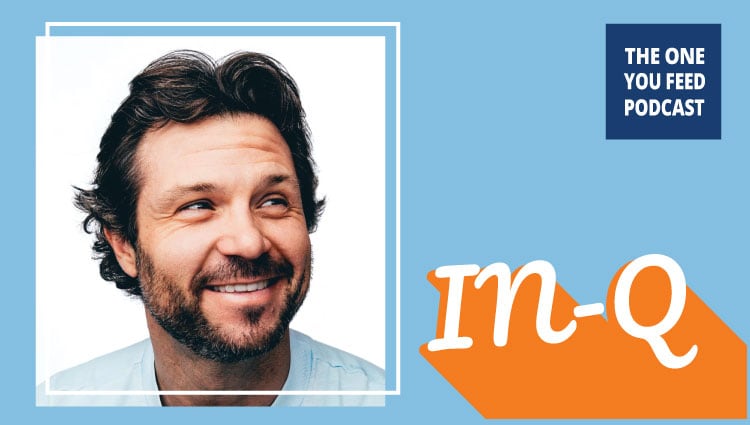 IN-Q is an award-winning poet, best-selling author, and multi-platinum songwriter. His groundbreaking achievements include being named to Oprah's SuperSoul 100 list of the world's most influential thought leaders, being the first spoken word artist to perform with Cirque Du Soleil, and being featured on A&E, ESPN, and HBO's Def Poetry Jam. He's inspired audiences around the world through his live performances and storytelling workshops. Many of his recent poetry videos have gone viral with over 70 million views combined.
When IN-Q reads or recites his poetry, it is a moving, powerful experience. In this episode, he reads several of his poems and he and Eric talk about many aspects of life and how he expresses those aspects through his poetry.
But wait – there's more! The episode is not quite over!! We continue the conversation and you can access this exclusive content right in your podcast player feed. Head over to our Patreon page and pledge to donate just $10 a month. It's that simple and we'll give you good stuff as a thank you!
In This Interview, IN-Q and I Discuss Life Through Poetry and…
His book, Inquire Within
How it's easier to hate than to create but creating is a lot more satisfying
That for him, poetry is either purging or praying or both
How we're all storytellers
That everything is a spiritual practice
How we're afraid to be a student at something, to look foolish, but if we never look foolish, we'll never be brilliant
His poem, Inquire Within
The way spirituality is logical for him
The role that gratitude plays in his life
How his work holds paradoxes
His poem, Problems
The ways enlightenment can sneak into our lives
His two definitions of hope
Seeing the difficult reality while also holding hope for better
IN-Q Links:
SimpliSafe: Get comprehensive protection for your entire home with security cameras, alarms, sensors as well as fire, water, and carbon monoxide alerts. Visit simplisafe.com/wolf for a free HD home security camera and a 60-day risk-free trial.
Skillshare is an online learning community that helps you get better on your creative journey. They have thousands of inspiring classes for creative and curious people. Be one of the first thousand to sign up via www.skillshare.com/wolf and you'll get a FREE trial of Skillshare premium membership.
If you enjoyed this conversation with IN-Q on Life Through Poetry, you might also enjoy these other episodes: