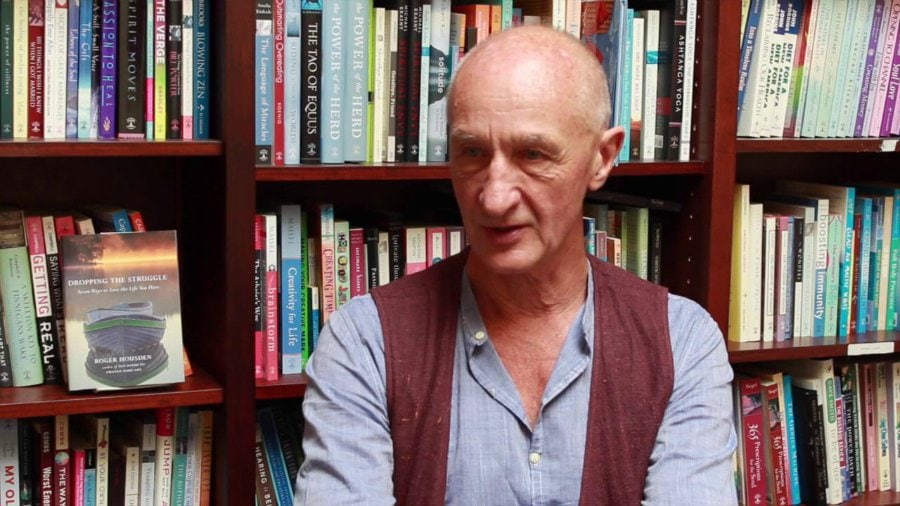 Roger Housden is a second time guest on the show – you might remember him from episode 152. He founded The Open Gate which is a conference and workshop center in England that introduced the work of Ram Dass and Thich Nhat Hanh and many others into Europe. You also might have seen his work featured in places like O Magazine, The New York Times and The Los Angeles Times. In this episode, Roger and Eric discuss his beautiful book, 10 Poems for Difficult Times.
Need help with completing your goals in 2019? The One You Feed Transformation Program can help you accomplish your goals this year.
But wait – there's more! The episode is not quite over!! We continue the conversation and you can access this exclusive content right in your podcast player feed. Head over to our Patreon page and pledge to donate just $10 a month. It's that simple and we'll give you good stuff as a thank you!
---
In This Interview, Roger Housden and I Discuss…
His book, 10 Poems for Difficult Times
Saying "there is happiness happening" or "there is anger happening" rather than "I am angry" or "I am happy"
How poetry helps us in difficult times
That poetry gives voice to that which is unsayable
The poet Ellen Bass
How suffering can soften us if we bow down to it
That you can't fake surrender
The opportunity in suffering is growth
How poetry points us in the direction of possibility in suffering
The poet Maggie Smith
The poet Marie Howe
Annunciation by Marie Howe
The specific pointing to the universal in poetry
Roger Housden Links
---
Phlur makes stunning, non-toxic perfumes, listing every ingredient and why it's there www.phlur.com promo code WOLF 20 off first custom sampler set

---
Quip has guiding features that are a built-in support system for better brushing www.getquip.com/wolf and get your first refill pack for free
---
If you like this episode you will like these other episodes: