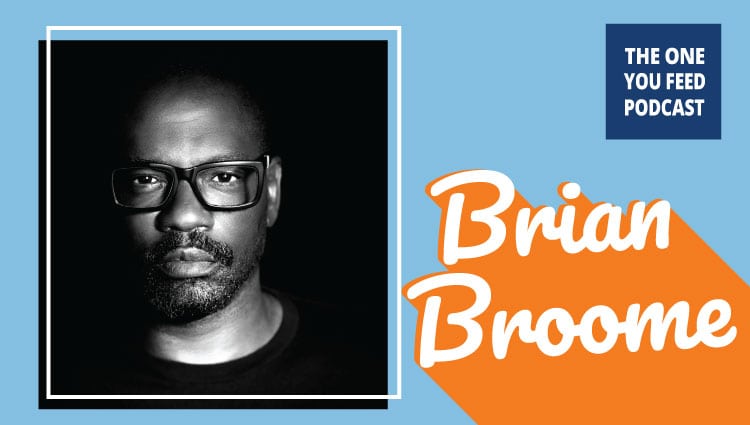 Brian Broome is a poet, screenwriter, and instructor in the Writing Program at the University of Pittsburgh. He has been a finalist in The Moth storytelling competition and won the grand prize in Carnegie Mellon University's Martin Luther King's Writing Awards.
In this episode, Eric and Brian discuss his book, Punch Me Up to the Gods: A Memoir
But wait – there's more! The episode is not quite over!! We continue the conversation and you can access this exclusive content right in your podcast player feed. Head over to our Patreon page and pledge to donate just $10 a month. It's that simple and we'll give you good stuff as a thank you!
In This Interview, Brian Broom and I Discuss his Journey to Healing, Recovery, and …
His book, Punch Me Up to the Gods: A Memoir
How he was raised in an environment where men are taught to be tough and masculine.
Understanding that parents are doing the best they can and having grace with them
How he learned more about his father after his death when writing his book
His journey to getting sober and healing from childhood wounds
What sobriety looks like for him now
Recognizing his defense mechanisms
Learning to not be ashamed of taking medication for anxiety and depression
How he started writing in rehab lead to becoming a therapeutic tool for him
Being ruled by shame and how all-consuming it was
The ideas of masculinity that remain from his upbringing
His thoughts about masculinity not being a useful concept, but rather being human is what's important
External support is important, but only you can save yourself
Brian Broome Links:
Novo Nordisk – Explore the science behind weight loss and partner with your healthcare provider for a healthy approach to your weight management.
If you enjoyed this conversation with Brian Broome, you might also enjoy these other episodes:
Masks of Masculinity with Lewis Howes