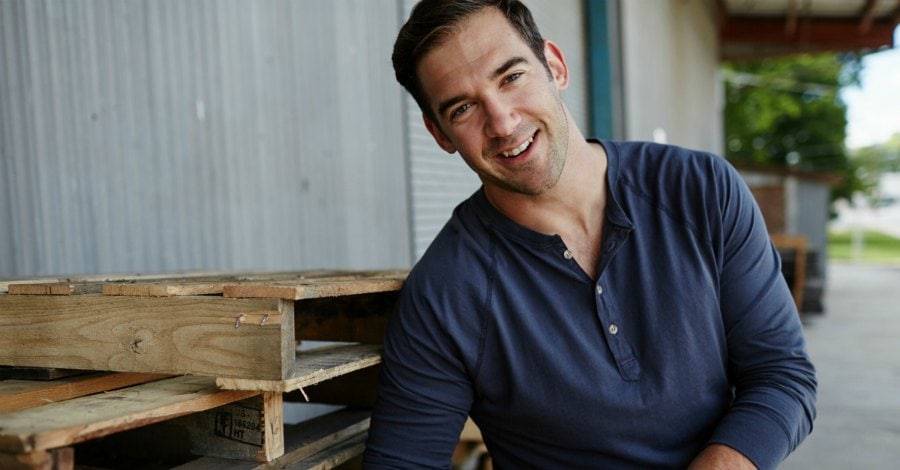 Lewis Howes is a lot of things. He's been an athlete, a podcast host, an author. He's worn a lot of masks, you could say. In fact, that's exactly what he says in his new book and in this episode. He talks about how wearing these masks has not served him well in his life. In this interview, you'll hear him talk about the various types of masks men wear to protect themselves from being vulnerable, from showing their true selves. While it might "work" on the outside, it destroys them on the inside and we see the manifestations of it in our society today.

This week we talk to Lewis Howes
Before Lewis Howes became a media sensation for empowering people and sharing 'Greatness' across the globe, he had his share of obstacles to overcome. From having a learning disability, which led to being alone and bullied in school, to being sexually abused as a child, to being injured and broke on his sister's couch, Lewis's story is the perfect example of how anybody can overcome the obstacles in their life and achieve greatness. Fast forward a few short years, and Lewis is a New York Times Bestselling author of the hit book, The School of Greatness and author of his latest book, The Mask of Masculinity. He is a lifestyle entrepreneur, high performance business coach and keynote speaker. A former professional football player and two-sport All-American, he is a current USA Men's National Handball Team athlete. He hosts a top 100 podcast in the world, The School of Greatness, which has over 40 million downloads since it launched in 2013. He was recognized by The White House and President Obama as one of the top 100 entrepreneurs in the country under 30. Lewis has been featured on Ellen, The New York Times, People, Forbes, Inc, Fast Company, ESPN, Sports Illustrated, Men's Health, The Today Show and other major media outlets.
In This Interview,

 Lewis Howes and I Discuss…
The Wolf Parable
His book, The Masks of Masculinity: How Men Can Embrace Vulnerability, Create Strong Relationships and Live Their Fullest Lives
How the masks he used to wear created success on the outside but destroyed him on the inside
How male violence comes from men who are hurting on the inside
The know-it-all mask
The invincible mask
The joker mask
The material mask
The sexual mask
The athlete mask
The aggressive mask
How important it is to live in service and lift others up
That the comparison game can crush us
How the real you is underneath all of the masks you wear
How he works on maintaining his real self on the outside
That when he lets the mask take over, he's showing weakness because it has power over him
How he really wants to show up in the world
How women talk about struggles very often with their female friends but men do not
How unhealed pain causes pain somewhere else
Lewis Howes Links
A grandfather is talking with his grandson and he says there are two wolves inside of us which are always at war with each other. 
One of them is a good wolf which represents things like kindness, bravery and love. The other is a bad wolf, which represents things like greed, hatred and fear.
The grandson stops and thinks about it for a second then he looks up at his grandfather and says, "Grandfather, which one wins?"
The grandfather quietly replies, the one you feed 
The Tale of Two Wolves is often attributed to the Cherokee indians but there seems to be no real proof of this. It has also been attributed to evangelical preacher Billy Graham and Irish Playwright George Bernard Shaw. It appears no one knows for sure but this does not diminish the power of the parable.
This parable goes by many names including:
The Tale of Two Wolves
The Parable of the Two Wolves
Two Wolves
Which Wolf Do You Feed
Which Wolf are You Feeding
Which Wolf Will You Feed
It also often features different animals, mainly two dogs.