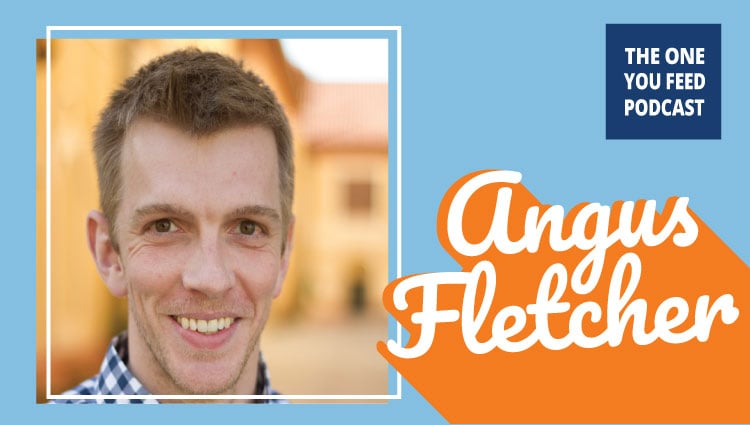 Angus Fletcher is a Professor of Story Science at Ohio States Project Narrative, the world's leading academic think-tank for the study of stories. He has dual degrees in neuroscience and literature and received his Ph.D. from Yale. He also taught Shakespeare at Stanford and has published several books and dozens of peer-reviewed articles on the scientific workings of novels, poetry, film, and theater.
In this episode, Eric and Angus discuss his book, WonderWorks: The 25 Most Powerful Inventions in the History of Literature, and how we can use literature to bring wisdom, love, courage, creativity, and curiosity into your life.
But wait – there's more! The episode is not quite over!! We continue the conversation and you can access this exclusive content right in your podcast player feed. Head over to our Patreon page and pledge to donate just $10 a month. It's that simple and we'll give you good stuff as a thank you!
Registration for the Spiritual Habits Group Program is open now! Visit spiritualhabits.net to learn more about how to bring forth real transformation in your life!
In This Interview, Angus Fletcher and I discuss Inventions in Literature and…
His book, WonderWorks: The 25 Most Powerful Inventions in the History of Literature
His unique and opposing view to parables
Life is about learning to be more skilled at being who we are
How literature affects the brain
His definition of invention in reference to literature
Literature is the first technology for spirituality
How reading in school lean into our primary responses from literature
His inspiration and hero, Mayou Angelou
The dilemma of sharing our wisdom with children
Affirming the underlying emotions and values in our livesGrowth in life is changing the external things
Our life is like a plant that grows into its place in the sun, the garden of life
Commitment is an act of courage
Feelings aren't what define usHow being human is really hard
How literature can help with regulating emotions
A story is a journey that we don't need to know where we're going
How literature is the most important thing ever invented
Life is about an organic process of growth
Feeling ironic about and laughing at yourself brings you out of yourself
The default mode network and how it's a place of spontaneous creativity
Angus Fletcher Links:
Peloton: Of course the bike is an incredible workout, but did you know that on the Peloton app, you can also take yoga, strength training, stretching classes, and so much more? Learn all about it at www.onepeloton.com
Best Fiends: Engage your brain and play a game of puzzles with Best Fiends. Download for free on the Apple App Store or Google Play.
If you enjoyed this conversation with Angus Fletcher on Inventions in Literature, you might also enjoy these other episodes:
A Big History of Everything with David Christian