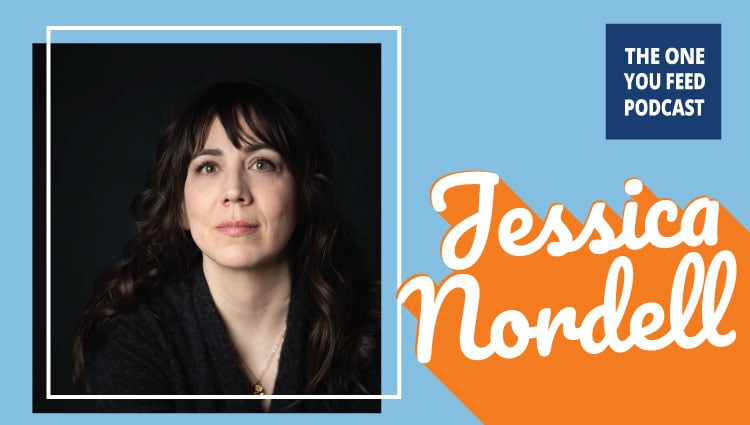 Jessica Nordell is an award-winning author, science writer, and speaker known for blending rigorous science with compassionate humanity. Her work has appeared in The New York Times, The Atlantic, The Washington Post, and many others. She is the recipient of a Gracie Award from American Women in Radio and Television, was named a Best New Poet by Tracy K. Smith, and was a 2022 featured speaker at SXSW.
In this episode, Eric and Jessica discuss her book, The End of Bias: A Beginning: The Science and Practice of Overcoming Unconscious Bias.
But wait, there's more! The episode is not quite over!! We continue tathe conversation and you can access this exclusive content right in your podcast player feed. Head over to our Patreon page and pledge to donate just $10 a month. It's that simple and we'll give you good stuff as a thank you!
Jessica Nordell and I Discuss How to Overcome Unconscious Bias and…
What bias is and how prevalent it is
Her personal experience being on the receiving end of another person's bias
Homophily
The implecations of prejudice being a habit and a result of conditioning
How labels and categorizing plant seeds of bias
Ways to lessen the impact of categories on our perspectives
Why being "color blind" can be so harmful to people (despite the well-meaning approach)
Taking on more and broader perspectives helps us better understand the world
Seeing the groups we don't belong to as just as complex as our own group
The fundamental attribution error
The role of empathy in dissolving biases
Hyper-objects
Jessica Nordell links:
By purchasing products and/or services from our sponsors, you are helping to support The One You Feed and we greatly appreciate it. Thank you!
If you enjoyed this conversation with Jessica Nordell, check out these other episodes:
The Element of Choice with Eric Johnson