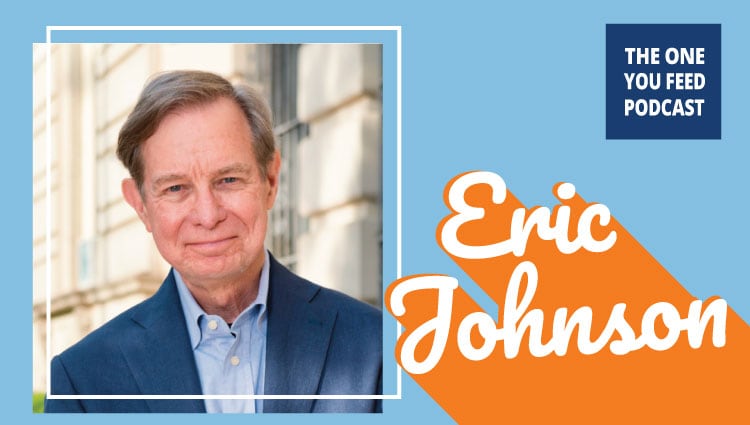 Eric Johnson is the Director of the Center for Decision Sciences, Columbia Business School at Columbia University. His research examines the interface between behavior decision research economics and the decisions made by consumers, managers, and their implications for public policy, markets, and marketing.
In this episode, Eric and Eric Johnson discuss his book, The Elements of Choice: Why the Way We Decide Matters
Get Text Messages from Eric that will remind and encourage you to help stay on track with what you're learning from the week's episodes released on Tuesdays and Fridays.  To sign up for these FREE text message reminders, go to oneyoufeed.net/text.
But wait – there's more! The episode is not quite over!! We continue the conversation and you can access this exclusive content right in your podcast player feed. Head over to our Patreon page and pledge to donate just $10 a month. It's that simple and we'll give you good stuff as a thank you!
Eric Johnson and I Discuss The Elements of Choice and…
How are choices are influenced
Choice architecture is how choices are structured for people
How we often don't realize we are affected by choice architecture
"Sludge" is bad nudging or dark patterns of choices
A plausible path is making a better choice easier to make
How the order of options can affect our decisions
The role of memory when it comes to making decisions
Screening and how it's used in choice architecture
Default options and how they may affect decisions
Eric Johnson links:
When you purchase products and/or services from the sponsors of this episode, you help support The One You Feed. Your support is greatly appreciated, thank you!
If you enjoyed this conversation with Eric Johnson, you might also enjoy these other episodes:
How to Change Anyone's Mind with Jonah Berger