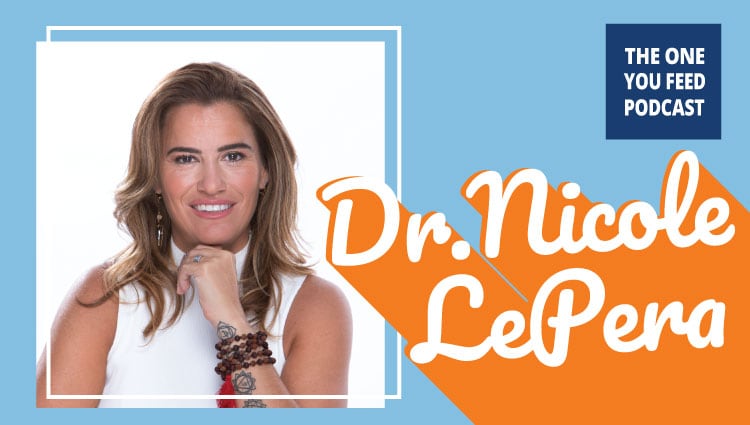 Dr. Nicole LePera is an author and clinical psychologist in private practice.  She was trained in clinical psychology at Cornell University, The New School for Social Research, and the Philadelphia School of Psychoanalysis. She i the author of the #1 New York Times Bestselling Book, How To Do The Work.
In this episode, Eric and Nicole discuss her latest book How to Meet Yourself:  The Workbook for Self-Discovery
But wait, there's more! The episode is not quite over!! We continue the conversation and you can access this exclusive content right in your podcast player feed. Head over to our Patreon page and pledge to donate just $10 a month. It's that simple and we'll give you good stuff as a thank you!
Dr. Nicole LePera and I Discuss How to Meet Yourself and…
Her personal and professional journey of getting and helping others get "unstuck"
Understanding the power of our unconscious mind and our habitual nature
How logic will not override the comfort and familiarity of our habits
The critical step of setting an intention for a small manageable change
How we can move from self betrayal to self trust by starting small and being consistent
The importance of taking responsibility for yourself rather than blaming outside circumstances
The shared human experience of shame of not being good enough that we often carry
Becoming conscious of our habits and patterns
How we need to tune into the body to find our intuition to find clarity
Discovering our values and knowing what's important to us
The integral part of safety in beginning your journey
Breathwork as a foundational practice to get to safety
Grounding in the present moment is about paying attention and honoring our reactions
The different ways of grounding ourselves such as being in nature, moving our body, or listening to music
The "Daily Consciousness Check-In" as a foundational practice to activate conscious awareness
Self witnessing is learning how to live in the active state of awareness
Cycles of emotional addiction is the repetitive emotional experiences we often have
Links:
Dr. Nicole's Webiste: The Holistic Psychologist
By purchasing products and/or services from our sponsors, you are helping to support The One You Feed and we greatly appreciate it. Thank you!
If you enjoyed this conversation with Dr. Nicole LePera, please check out these other episodes:
How to Create Emotional Agility with Susan David