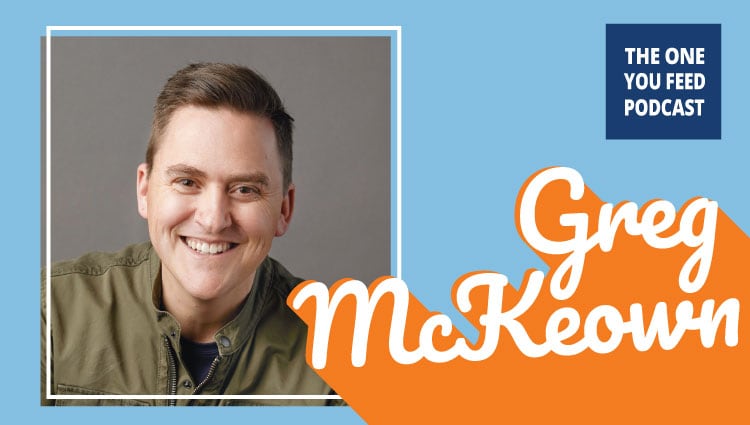 Greg McKeown is an author, public speaker in leadership, and business strategist. Greg often speaks on how to live and lead as an essentialist. He has dedicated his career to discovering why some people and teams break through to the next level—and others don't. His writing has appeared or been covered by The New York Times, Fortune, HuffPost, Politico, and Harvard Business Review. He is the CEO of McKeown Inc. whose clients include Adobe, Apple, Google, Facebook, Pixar, Twitter, and Yahoo!.
In this episode, Eric and Greg discuss his book, Effortless: Make it Easier to Do What Matters Most.
But wait – there's more! The episode is not quite over!! We continue the conversation and you can access this exclusive content right in your podcast player feed. Head over to our Patreon page and pledge to donate just $10 a month. It's that simple and we'll give you good stuff as a thank you!
In This Interview, Greg McKeown and I Discuss How to Make Life Easier and …
The power of gratitude – and how it literally cannot be overpracticed
The practice of saying something you're grateful for after every time you complain
What it means to live in the gain vs. live in the gap
Asking yourself, "what if there's no other way than this to grow in this life?"
The many ways we make life harder than it needs to be
That holding a grudge is a primary way of making life harder than it is
The power of asking the question: "What did I hire this grudge to do? Is it doing it?"
The way conditions on forgiveness still trap you overtime
Using words to create the future relationships I want
The role and power of Deep Listening
Greg McKeown Links:
If you enjoyed this conversation with Greg McKeown, you might also enjoy these other episodes:
Finding Zen in the Ordinary with Christopher Keevil