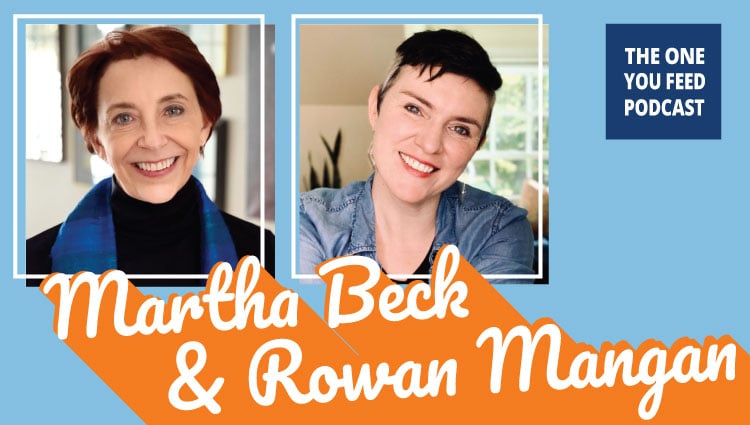 In This Episode, We Discuss Living Without a Script, and…
How to distinguish between intuitive and habitual responses that lead to making more informed decisions in your life.
Understanding what it means to be living in a left-brain dominant culture and how you can adapt to thrive.
How to develop a stronger sense of embodied presence that enhances your overall well-being and success.
What the role of improvisation is in this age of constant change?
The importance of embracing a "don't know" mind and rejecting shame
Dr. Martha Beck is a New York Times bestselling author, life coach, and speaker. She holds three Harvard degrees in social science, and Oprah Winfrey has called her "one of the smartest women I know." Martha is a passionate and engaging teacher, known for her unique combination of science, humor, and spirituality. Her newest book, The Way of Integrity: Finding the Path to Your True Self, was an instant New York Times Best Seller.
Rowan Mangan is a writer, podcaster and mom to a vivacious toddler. She runs the Wild Inventures newsletter and community on Substack. Ro is currently pursuing publication for her first novel.
Connect with Rowan Mangan: Website | Instagram | Twitter | Facebook
Want a simple and easy way to help you remember what you're learning from the show? Sign up now for our FREE text messages! We send a few texts out every week to remind and encourage you to engage with the week's podcast topics, in a short and simple format. If you'd like to hear from us a few times a week via text, click here to sign up for FREE!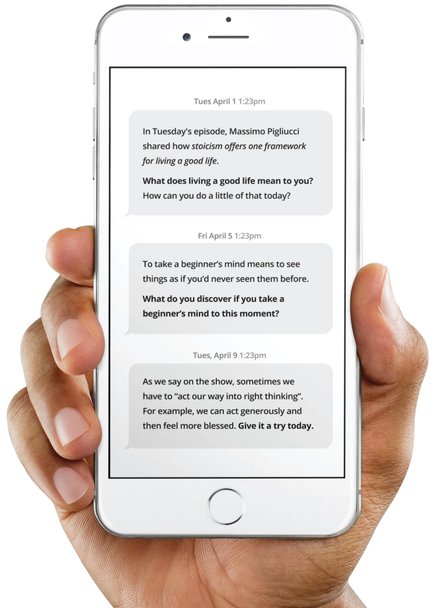 If you enjoyed this conversation with Martha Beck & Rowan Mangan, check out these other episodes:
Right Brain vs. Left Brain Injury with Dr. Jill Bolte Taylor and John Britton
By purchasing products and/or services from our sponsors, you are helping to support The One You Feed and we greatly appreciate it. Thank you!
But wait, there's more! The episode is not quite over!! We continue the conversation and you can access this exclusive content right in your podcast player feed. Head over to our Patreon page and pledge to donate just $10 a month. It's that simple and we'll give you good stuff as a thank you!