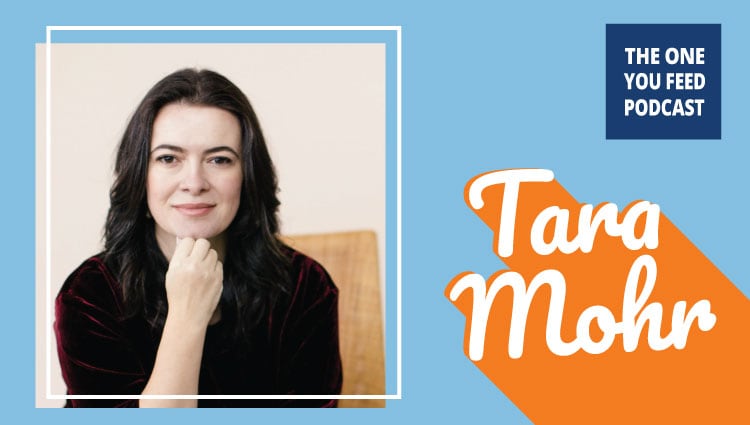 Tara Mohr is an expert on women's leadership and well-being. She helps women play bigger in sharing their voices and bringing forward their ideas in work and in life. Tara is the author of Playing Big: Practical Wisdom for Women Who Want to Speak Up, Create, and Lead, named a best book of the year by Apple's iBooks and now in paperback. In the book, she shares her pioneering model for making the journey from playing small–being held back by fear and self-doubt–to playing big, taking bold action to pursue what you see as your callings.
In this "From the Archive" episode, Eric and Tara discuss strategies to deal with our inner critic and live a bigger, more meaningful life.
But wait – there's more! The episode is not quite over!! We continue the conversation and you can access this exclusive content right in your podcast player feed. Head over to our Patreon page and pledge to donate just $10 a month. It's that simple and we'll give you good stuff as a thank you!
Tara Mohr, and I Discuss Mindfulness in Nature and…
How the inner critic often shows up differently for men and women
Learning to witness but not take direction from the inner critic
Finding your inner mentor by visualizing your future wise self
Asking "what am I making this mean?"
The hiding strategies we often use
Instead of asking if you're ready, ask what life is asking of you right now?
The 6 criteria of the "The Leap"
Sustainable change is not about willpower
Success architecture is how we set up our lives with routines to support the change we want to make
Thinking that being hard on ourselves is the way to change behavior
Tara Mohr links:
When you purchase products and/or services from the sponsors of this episode, you help support The One You Feed. Your support is greatly appreciated, thank you!
If you enjoyed this conversation with Tara Mohr, you might also enjoy these other episodes:
Transforming Your Inner Critic with Dr. Aziz Gazipura
The Energy of Emotions with Ralph DeLaRosa
Don't Miss Out
Subscribe to instantly download my free ebook, "The Top 5 Reasons You Can't Seem To Stick With A Meditation Practice —And How To Actually Build One That Lasts" — plus the latest podcast delivered straight to your inbox each week!